Profile : april
Member Card: mc-april
Status: Active
Rank: Flower (Level 8)
Team: None
Card Count: 3279
Collecting: rosehips
Birthday: May 28
Joined: August 02, 2020
Last seen: April 20, 2021 at 10:43 PM
Wishlist: This trader haven't added any decks on their wishlist yet.
About Me
hi, i look forward to trading with you all! (◕ᴗ◕✿)❤❤ please visit my trade post to see my cards! xo april
Wanna Trade?
Please allow at least 7 days for a response to your trade request.
If the form doesn't work, feel free to email me at tinymythologies@gmail.com
Please spell out card names COMPLETELY. (ie. do NOT type cardname01/02; DO type cardname01, cardname02)
If you aren't sure what to give me, just put card00 and I'll visit your profile!
Galleries
Below is the complete list of my Shizen TCG galleries that I have gained while being a part of the TCG and/or being active by playing. If you think I'm missing some cards or badges, kindly let Aki know!
Milestones


Member Cards

Event Cards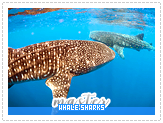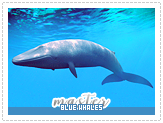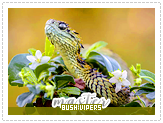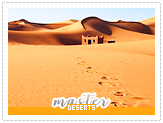 This member doesn't have any collecting decks yet.
Activity Logs

April 21, 2021 -----
- Memory: leafcutterbees18, orchidmantis12, waterlilies01, flyagarics20, +2 gold(s)
- Tic Tac Toe (Won): polarbears11, spiderwebs03, spring14, jellyfish15, +2 gold(s)
- Lucky Match (Three): sunrises08, dandelions07, bengalfoxes20, lava17, +6 gold(s)
- Slots: leafcutterbees19, norwegianforestcats08, julianalps02, +1 gold(s)
- Black Jack: nebulae20, philippines07, graywolves03, brownbears10, +2 gold(s)
- Deck Release (2021-04-17): rosehips01, rosehips09, eclipses14, sun17
- Wishes #93 (2021-04-17): lilacbreastedrollers10, pearls17, lionsmane09, jupiter03, lionsmane12, pearls19, comets20, waves08, waves12, comets17
- Wishes #94 (2021-04-17): starfish10, pearls20, jupiter07, jupiter08, graywolves07, lilacbreastedrollers11, lionsmane16, wisteria04, comets14, starfish12, lilacbreastedrollers12, waves14, graywolves09
- Wishes #95 (2021-04-17): comets18, comets19, jupiter09, waves16, lilacbreastedrollers13, graywolves11, starfish13, lilacbreastedrollers14, greatwhitesharks01, waves17, clouds07, heathers04, graywolves16, heathers12, rosehips10
- Deck Mastery (pearls): lilacbreastedrollers15, lilacbreastedrollers19, bettafish11, cinnabarmoths15, sunrises18, +5 golds
- Deck Mastery (comets): waves20, rosehips02, lavender04, lapislazuli01, orchids20, +5 golds
- Chance Pack (1): eclipses07, rosehips11, rosehips20
- Deck Mastery (lilacbreastedrollers): rosehips03, rosehips04, mountains14, cliffs11, champignons06, +5 golds
- Deck Mastery (lionsmane): rosehips05, rosehips06, zionnationalpark13, tanzanites06, gladiolus19, +5 golds
- Deck Mastery (waves): rosehips07, rosehips08, norwegianforestcats09, postojnacave14, moon20, +5 golds

April 20, 2021 -----
- Daily Login (2021-04-20): kingfishers12, +1 golds
- Tree Planting: mainecoons12, starfish09, pears12, molds07
- Card Claim: lionsmane13, caves06
- Harvesting 1 Ripe: chanterelles03, moon06
- Freebies: alpacas08, opals07, bwbordercollies07, oleanders20, rosymaplemoths16, +5 gold(s)

April 17, 2021 -----
- Daily Login (2021-04-17): goldenbrushtailpossums11, +1 golds
- Donations (galapagoslandiguanas): classictabbycats03, nemophila01, quicksilver07, +1 golds

April 15, 2021 -----
- Daily Login (2021-04-15): tornadoes10, +1 golds

April 13, 2021 -----
- Trade Points (x1): roses19, honeycombs15, norwegianforestcats15, axolotls06 +5 golds

April 12, 2021 -----
- Games (Higher or Lower): cheetahs12, nebelungcats11, +1 golds
- Daily Login (2021-04-12): cavalierkingcharlesspaniels17, +1 golds
- Card Claim: chanterelles09, hibiscus09
- Tree Planting: bamboo13, julianalps14, cockatoos19, comets02
- Harvesting 2 Ripe: caves14, ghostfungi02, venus13, +2 gold(s)
- Freebies: oleanders06, deserts12, oceans04, deserts01, lilyofthevalley07, +5 gold(s)
- War: You lost this game.
- Hangman: valentines202104, geysers11, molds12, rosequartz01, newyear202101, sugargliders09, bamboo11, arcticfoxes01, +2 gold(s)
- Jigsaw: olms19, milkyway15, fennecfoxes12, autumn06, +4 gold(s)
- Wheels (Love Blossom): waves03, nebulae05, maize07, mountains03, stars01, leafsheeps09, geodes20, opals06, +6 gold(s)
- Seed Packets: moon20, lions18, brownbears04, tardigrades18, +6 gold(s)
- Treasure Hunt: lions11, autumn15, fossils05, ragdolls20
- Deck Release (2021-04-10): asianblackbears02, sugargliders07, tabbycats09
- Wishes #91 (2021-04-10): pinkbeaches04, hermitcrabs11, kingfishers15, bengalfoxes18, lichens03, fog14, nicobarpigeons03, sunsets03, graywolves08, sky02
- Wishes #92 (2021-04-10): comets09, pearls15, pearls16, comets12, lilacbreastedrollers08, jupiter02, waves06, wisteria01, lionsmane07, graywolves05, lionsmane08, starfish06
- Random Pack (1): nemophila08, summer18, obsidians12, bismuth19, bmbordercollies11

April 08, 2021 -----
- Daily Login (2021-04-08): wisteria18, +1 golds

April 07, 2021 -----
- Deck Mastery (wasps): peaches17, peaches18, sky10, quicksilver06, zionnationalpark13, +5 golds
- Deck Mastery (peaches): fujiyama18, fujiyama19, fossils02, whalesharks17, starfish17, +5 golds
- Deck Mastery (fujiyama): pearls12, pearls14, hibiscus12, rosequartz06, ragdolls03, +5 golds
- Random Pack (1): venus13, lunamoths02, jellyfish15, honeybees04, graywolves15
- Daily Login (2021-04-07): wolves05, +1 golds

April 06, 2021 -----
- Card Claim: chanterelles08, maize12
- Melting Pot: Traded succulents02 for champignons15
- Melting Pot: Traded begonias07 for cavalierkingcharlesspaniels16
- Tree Planting: deadsea04, axolotls19, figs15, bismuth06, nemophila10, sweden14, tigers04, goldenbrushtailpossums09
- Harvesting 1 Ripe: bluewhales17, bushvipers13, honeycombs16, pinkbeaches17
- Freebies: lilyofthevalley10, whalesharks19, giantscauseway14, norwegianforestcats20, giantscauseway08, olives20, obsidians04, nebulae01, rubybonnets20, halloween202014, +10 gold(s)
- Memory: winter02, alpacas02, jupiter06, bamboo19, +2 gold(s)
- Tic Tac Toe (Won): olms06, christmas202020, philippines04, sunsets12, +2 gold(s)
- Lucky Match (Three): starfish07, lilacbreastedrollers20, jade16, peonies05, +6 gold(s)
- Slots: dunes19, marguerites09, redspiderlilies16, +1 gold(s)
- Black Jack: crestedgeckos15, stars19, grasses15, comets16, +2 gold(s)
- Liffy's Vacation: lilacbreastedrollers07, rainbow10
- Old Oak: arcticfoxes01, kingfishers12, +2 gold(s)
- Leaf Fairy: gardenias20, rainbow20, bwbordercollies06, lilyofthevalley08, +2 gold(s)
- Zoology: hibiscus04, lichens09, +1 gold(s)
- Botany: cheetahs19, turquoise13, +2 gold(s)
- Petrology: grandopening15, whitetigers15, sunrises19, +2 gold(s)
- Deck Release (2021-04-03): greatwhitesharks06, greatwhitesharks10, flyagarics07, manedwolves09
- Wishes #88 (2021-04-03): pearls04, pearls05, fujiyama13, wasps05, peaches14, wasps16, lionsmane03, fujiyama15
- Wishes #89 (2021-04-03): wasps18, pearls06, pearls07, fujiyama16, fujiyama17, peaches15, peaches16
- Level Up (8. Flower): pearls08, pearls09, pearls10, oceans03, clovers08, leafsheeps08, mountains08, +10 golds, +1 vials
- Trade Points (x1): lionsmane04, cherryshrimp07, plankton19, earth15 +5 golds

April 05, 2021 -----
- Games (Higher or Lower): waterlilies07, classictabbycats11, +1 golds
- Daily Login (2021-04-05): newyear202111, +1 golds

April 01, 2021 -----
- Daily Login (2021-04-01): molds16, +1 golds
- Melting Pot: Traded zionnationalpark19 for heathers13

March 29, 2021 -----
- Daily Login (2021-03-29): tornadoes09, +1 golds
- Games (Higher or Lower): bushvipers02, leafsheeps14, +1 golds
- Trade Points (x1): polarbears19, bengalfoxes09, roses05, bismuth12 +5 golds
- Melting Pot: Traded rosequartz04 for maize05
- Card Claim: turquoise17, jellyfish14
- Tree Planting: bwbordercollies13, starfish04, quicksilver20, venusflytraps03
- Harvesting 2 Ripe: goldenbrushtailpossums06, pumpkins05, graywolves14, +2 gold(s)
- Freebies: rain07, bluewhales04, rainbow12, strawberries03, cheetahs04, +5 gold(s)
- War: You lost this game.
- Hangman: maize03, silver20, strawberries07, jupiter04, +1 gold(s)
- Jigsaw: figs20, barnowls04, +2 gold(s)
- Wheels (Angelic Fruit): bengalfoxes20, nebulae10, norwegianforestcats15, rainbow10, turquoise03, +4 gold(s)
- Seed Packets: tigers19, lakes01, +3 gold(s)
- Treasure Hunt: forests19, tornadoes15
- Deck Release (2021-03-27): chanterelles01, devilstooth04, ghostfungi03, pearls11, chanterelles02, devilstooth01, ghostfungi01, pearls01
- Wishes #84 (2021-03-27): bengalfoxes04, waterlilies19, bengalfoxes13, waterlilies20, comets08, lakes08, lakes11, newyear202103
- Wishes #85 (2021-03-27): mushrooms13, mushrooms15, jupiter01
- Vial Exchange (x1): -2 vials for lakes20
- Deck Mastery (waterlilies): mushrooms16, mushrooms17, hibiscus11, yorkshireterriers10, tanzanites04, +5 golds
- Deck Mastery (lakes): mushrooms19, mushrooms20, postojnacave12, heathers15, deadsea14, +5 golds
- Deck Mastery (mushrooms): bamboo19, bengalfoxes19, grasses20, blackcats13, pearls13, +5 golds
- Deck Mastery (bamboo): summer14, summer16, earth01, geodes11, lichens05, +5 golds
- Deck Mastery (bengalfoxes): summer18, leafsheeps15, fairywrens18, cherryshrimp12, zionnationalpark14, +5 golds
- Deck Mastery (summer): leafsheeps19, leafsheeps20, ferrets15, halloween202013, roses20, +5 golds
- Deck Mastery (leafsheeps): pearls02, pearls03, wisteria17, venus03, tigers06, +5 golds
- Chance Pack (1): ghostfungi13, yorkshireterriers07, giantscauseway11

March 25, 2021 -----
- Daily Login (2021-03-25): slovenia18, +1 golds
- Melting Pot: Traded leafcutterbees03 for wisteria14

March 22, 2021 -----
- Daily Login (2021-03-22): honeybees15, +1 golds

March 21, 2021 -----
- Gift: ms-april-1mhoneybees
- Daily Login (2021-03-21): lichens15, +1 golds
- Card Claim: mushrooms04, summer07
- Tree Planting: cheetahs03, olives10, rainbow05, mountains18
- Harvesting 1 Ripe: jupiter17, caves12
- Freebies: fog01, orchids20, saturn08, graywolves14, mantis13, +5 gold(s)
- Memory: nebelungcats03, graywolves10, figs10, quicksilver09, islands02, islands13, rosequartz07, riversoca11, +4 gold(s)
- Tic Tac Toe (Won): viruses20, leafsheeps10, orangeclownfish12, sky02, begonias07, tanzanites01, nemophila19, giantpandas14, +4 gold(s)
- Lucky Match (Three): maize03, clouds04, spring16, tornadoes14, northerncardinals14, waterfalls15, mainecoons19, slovenia04, +12 gold(s)
- Slots: wasps11, virginiatigermoths05, succulents09, cockatoos02, mountains09, succulents06, +2 gold(s)
- Black Jack: bamboo13, goldfish19, pinkbeaches08, gold12, forests08, croatia13, lapislazuli16, opals13, +4 gold(s)
- Liffy's Vacation: orchids14, rain11, volcanoes02, bushvipers06
- Deck Release (2021-03-20): geodes11, mushrooms06, mushrooms11, sweden14
- Wishes #81 (2021-03-20): alpacas20, olives19, mushrooms01, mushrooms02, bamboo08, summer04, summer11, waterlilies15
- Wishes #82 (2021-03-20): fujiyama10, lakes05, starfish01
- Freebies #5 (2021-03-20): mushrooms03, bamboo12, leafsheeps11, leafsheeps13, fujiyama11, mushrooms18, comets05, mushrooms05, bamboo18, bengalfoxes01, bengalfoxes02, waterlilies16, waves05, comets06, mushrooms07, comets07, waterlilies17, waterlilies18, fujiyama12
- Deck Mastery (alpacas): mushrooms08, mushrooms09, crestedgeckos07, lightning09, whitetigers13, +5 golds
- Deck Mastery (olives): mushrooms10, mushrooms12, arcticfoxes19, goldenbrushtailpossums10, barnowls13, +5 golds
- Chance Pack (2): mushrooms03, mushrooms08, geodes17, mushrooms08, mushrooms07, viruses19
- Chance Pack (2): mushrooms06, viruses09, mushrooms14, sweden06, viruses09, geodes12

March 20, 2021 -----
- Daily Login (2021-03-20): nemophila15, +1 golds
- Deck Release (2021-03-06): heathers01, heathers02, jupiter11, jupiter12
- Deck Mastery (rain): hummingbirds15, hummingbirds19, jellyfish20, jade02, alpacas08, +5 golds
- Wishes #75 (2021-03-06): axolotls10, hummingbirds20, axolotls07, waterlilies09, leafsheeps06, alpacas11, peaches08, lakes03, olives08
- Wishes #77 (2021-03-06): galaxies02, lilacbreastedrollers01, newyear202101
- Deck Release (2021-03-13): amber01, comets01, maize01, comets03
- Wishes #79 (2021-03-13): comets02, comets04, classictabbycats04
- Wishes #80 (2021-03-13): bamboo07, olives11, waterlilies10, axolotls19, leafsheeps08, lilacbreastedrollers02, alpacas15, classictabbycats05, axolotls20, waves04, olives12, alpacas16
- Old Oak: redpandas13, winter11, fossils14, cheetahs17, +4 gold(s)
- Leaf Fairy: caves17, volcanoes06, stars20, zionnationalpark03, leaves07, comets11, ducks05, alpacas17, +4 gold(s)
- Zoology: blackcats10, hummingbirds01, redfoxes09, milkyway06, +2 gold(s)
- Botany: waves03, turquoise20, giantpandas17, koi12, +4 gold(s)
- Petrology: galaxies18, sky18, arcticfoxes07, tornadoes02, ferrets10, clouds10, +4 gold(s)
- Deck Mastery (axolotls): alpacas19, leafsheeps09, autumn15, alpacas13, mars08, +5 golds
- Deck Mastery (hummingbirds): waterlilies11, waterlilies14, sweden11, oceans15, tardigrades12, +5 golds
- Trade Points (x1): quicksilver18, sweden07, graywolves10, carrots14 +5 golds
- Trade Points (x1): wulingyuan09, lionsmane19, champignons20, strawberries03 +5 golds
- Trade Points (x1): islands09, glaciers03, nebulae08, tornadoes14 +5 golds

March 16, 2021 -----
- Daily Login (2021-03-16): lionsmane06, +1 golds

March 10, 2021 -----
- Daily Login (2021-03-10): newyear202102, +1 golds

March 06, 2021 -----
- Games (Higher or Lower): nemophila02, caves11, +1 golds

March 05, 2021 -----
- Daily Login (2021-03-05): lionsmane05, +1 golds

March 04, 2021 -----
- Daily Login (2021-03-04): turquoise01, +1 golds
- Gift (Consolation - Spring): cheetahs08, nebelungcats04, fujiyama02, +5 golds

March 01, 2021 -----
- Daily Login (2021-03-01): starfish04, +1 golds

February 28, 2021 -----
- Daily Login (2021-02-28): waves02, +1 golds
- Melting Pot: Traded orchidmantis05 for leafsheeps17
- Melting Pot: Traded nebulae05 for starfish03
- Card Claim: lilacbreastedrollers16, leaves11
- Tree Planting: bushvipers15, hermitcrabs20, corals11, tigers16
- Harvesting 1 Ripe: axolotls04, deserts15
- Freebies: summer09, lightning14, fairywrens01, carrots15, plankton16, +5 gold(s)
- War: You lost this game.
- Hangman: crestedgeckos12, cherryshrimp07, cherryblossoms15, lavender03, +1 gold(s)
- Jigsaw: lavender14, lavender19, +2 gold(s)
- Wheels (Seed of Doom): , +2 gold(s)
- Seed Packets: nicobarpigeons06, mountains01, +3 gold(s)
- Treasure Hunt: forests14, tanzanites05
- Wishes #72 (2021-02-27): leafsheeps03, olives05, hummingbirds02, rain11, hummingbirds01, rain14, waterlilies01, fujiyama06
- Wishes #74 (2021-02-27): waterlilies02, waterlilies03, axolotls03
- Wishes #73 (2021-02-27): leafsheeps04, rain15, alpacas04, alpacas05, fujiyama07, rain16, waves01, waterlilies05, hummingbirds03, rain18, rain20, waterlilies06, leafsheeps05, hummingbirds04, waterlilies07, fujiyama08, hummingbirds11, waterlilies08, peaches07, lakes02, fujiyama09
- Deck Release (2021-02-27): valentines202107, spiderwebs13, newyear202110, christmas202009

February 27, 2021 -----
- Games (Higher or Lower): newyear202113, cliffs19, +1 golds
- Daily Login (2021-02-27): leaves04, +1 golds

February 25, 2021 -----
- Daily Login (2021-02-25): halloween202014, +1 golds

February 24, 2021 -----
- Melting Pot: Traded cinnabarmoths02 for summer17
- Tree Planting: goldenbrushtailpossums17, peonies07, marguerites02, wulingyuan05
- Card Claim: rain19, bengalfoxes10
- Harvesting 1 Ripe: lionsmane10, figs13
- Freebies: sphynxcats09, saturn09, honeycombs01, ragdolls02, goldenbrushtailpossums03, +5 gold(s)
- Memory: redspiderlilies08, sunsets11, cinnabarmoths13, carrots01, +2 gold(s)
- Tic Tac Toe (Won): spring05, kingfishers03, cinnabarmoths12, rain05, +2 gold(s)
- Lucky Match (One): clovers05, nebulae06, +2 gold(s)
- Slots: northernlights14, cavalierkingcharlesspaniels11, strawberries13, +1 gold(s)
- Black Jack: redspiderlilies02, sunflowers13, caves07, begonias11, +2 gold(s)
- Liffy's Vacation: amethyst17, fennecfoxes01
- Leaf Fairy: lavender12, caves07, wasps09, goldenbrushtailpossums20, +2 gold(s)
- Level Up (7. Bud): halloween202017, halloween202018, honeybees04, forests03, molds02, lilyofthevalley16, leafcutterbees04, +10 golds, +1 vials
- Deck Mastery (deadsea): honeybees06, honeybees07, northerncardinals02, fog16, graywolves13, +5 golds
- Daily Login (2021-02-24): goldenbrushtailpossums10, +1 golds
- Deck Mastery (deserts): honeybees08, honeybees09, islands08, rain17, deserts01, +5 golds
- Deck Mastery (halloween2020): honeybees11, honeybees12, dunes14, leafsheeps12, rainbow18, +5 golds
- Deck Mastery (hermitcrabs): honeybees13, honeybees14, croatia16, deadsea07, nicobarpigeons11, +5 golds
- Deck Mastery (lunamoths): honeybees15, honeybees16, moon15, succulents10, emeralds18, +5 golds
- Deck Mastery (mars): honeybees17, honeybees18, redpandas14, bigsur04, cheetahs03, +5 golds
- Deck Mastery (ragdolls): honeybees20, tuftedtitmice15, orchidmantis11, redpandas06, moon17, +5 golds
- Deck Mastery (redspiderlilies): tuftedtitmice16, tuftedtitmice18, rosymaplemoths10, stars04, rosequartz04, +5 golds
- Deck Mastery (tigers): tuftedtitmice20, oleanders07, lavender06, wolves18, grandopening01, +5 golds
- Deck Mastery (tuftedtitmice): oleanders12, oleanders14, strawberries03, galaxies13, sunflowers02, +5 golds
- Deck Mastery (volcanoes): oleanders16, oleanders20, olms11, deserts17, rosymaplemoths17, +5 golds
- Deck Mastery (oleanders): nemophila10, nemophila13, horses02, pears16, honeycombs20, +5 golds
- Vial Exchange (x2): -4 vials for honeybees10, honeybees19
- Deck Mastery (honeybees): nemophila14, nemophila16, sphynxcats10, succulents13, cavalierkingcharlesspaniels19, +5 golds
- Trade Points (x1): deadsea05, dandelions11, bigsur02, seaturtles19 +5 golds
- Trade Points (x1): croatia10, butterflies20, summer09, fossils17 +5 golds
- Random Pack (2): clovers06, cavalierkingcharlesspaniels13, ducks04, galaxies09, gardenias10, succulents16, goldfish13, kingfishers05, turquoise10, fog02
- Vial Exchange (x2): -4 vials for nemophila17, nemophila19
- Deck Mastery (nemophila): rain01, rain10, redfoxes06, fossils13, fujiyama14, +5 golds
- Old Oak: galaxies10, sphynxcats02, +2 gold(s)
- Zoology: rubies01, bigsur19, +1 gold(s)
- Botany: orangeclownfish01, lunamoths15, +2 gold(s)
- Petrology: venusflytraps12, lionsmane01, cherryshrimp06, +2 gold(s)

February 23, 2021 -----
- Daily Login (2021-02-23): jade08, +1 golds
- Wishes #57 (2021-01-23): cinnabarmoths20, croatia09, orchidmantis12, lichens18, winter02, nebelungcats15, honeycombs08, northerncardinals20, lichens18
- Wishes #58 (2021-01-23): summer01, summer02, wasps01
- Wishes #59 (2021-01-23): mars01, mars03, peaches01
- Deck Release (2021-01-23): peaches02, peaches03, waterlilies04, waterlilies12
- Wishes #60 (2021-01-30): fujiyama01, ragdolls18, volcanoes19, lunamoths07, deadsea08, redspiderlilies19, graywolves04
- Wishes #61 (2021-01-30): deadsea09, lunamoths11, deadsea19, lunamoths15, tuftedtitmice03, fujiyama02, deserts09, mars05, deserts16
- Wishes #62 (2021-01-30): halloween202005, tigers04, lunamoths17, tigers09, deserts19, mars06, mars12, hermitcrabs01, peaches12, hermitcrabs03
- Deck Release (2021-01-30): fujiyama03, fujiyama04, orchids04, orchids15
- Wishes #64 (2021-02-06): peaches04, halloween202008, hermitcrabs06, halloween202010, hermitcrabs08, mars13, tigers13, tigers18, tuftedtitmice04, galaxies01, mars16
- Wishes #65 (2021-02-06): fujiyama05, nemophila01, nemophila02
- Deck Release (2021-02-06): pinkbeaches01, pinkbeaches02, waves11, waves15
- Wishes #66 (2021-02-13): hermitcrabs15, hermitcrabs16, mars19, peaches05, peaches06, tuftedtitmice09, tuftedtitmice10, halloween202012, halloween202014, nemophila04
- Wishes #67 (2021-02-13): olives01, halloween202015, olives04, halloween202016, nemophila06, tuftedtitmice11, nemophila07, oleanders03, tuftedtitmice14
- Deck Release (2021-02-13): lilacbreastedrollers04, lilacbreastedrollers05, starfish02, starfish05
- Wishes #69 (2021-02-20): polarbears02, polarbears03, lionsmane11
- Wishes #70 (2021-02-20): waves03, islands12, fairywrens20, champignons11, sky08, seaturtles17, orangeclownfish09, grasses15, snowflakes01, arcticfoxes10
- Deck Release (2021-02-20): honeybees01, honeybees02, leafsheeps01, leafsheeps02, cliffs01, cliffs02, classictabbycats08, classictabbycats09

February 20, 2021 -----
- Daily Login (2021-02-20): sunflowers04, +1 golds
- Gift (Valentines 2021): turquoise18, leaves02, roses02, northerncardinals17, leaves01, galaxies20, polarbears04, wisteria03, tanzanites17, honeybees05, honeybees03, waves03, caves16, cliffs13, peaches20, tanzanites12, champignons12, pinkbeaches13, turquoise04, leafsheeps16, +10 golds, +5 vials

February 12, 2021 -----
- Daily Login (2021-02-12): milkyway05, +1 golds

February 08, 2021 -----
- Daily Login (2021-02-08): nemophila20, +1 golds

February 05, 2021 -----
- Rewards (Daily Login): pears03, +1 golds

February 04, 2021 -----
- Rewards (Daily Login): nebulae07, +1 golds
- Gift (Team Winner - Autumn): venusflytraps15, strawberries13, zebras11, fog13, venusflytraps11, fossils13, redfoxes08, wulingyuan02, turquoise08, venusflytraps03, +20 golds, +5 vials

February 02, 2021 -----
- Rewards (Daily Login): butterflies05, +1 golds

January 30, 2021 -----
- Rewards (Daily Login): dunes11, +1 golds

January 29, 2021 -----
- Rewards (Daily Login): harvestmice09, +1 golds

January 26, 2021 -----
- Rewards (Daily Login): bettafish14, +1 golds

January 23, 2021 -----
- Games (Higher or Lower): lichens12, islands20, +1 golds
- Rewards (Daily Login): orangeclownfish20, +1 golds
- Card Claim: redspiderlilies08, lakes10

January 21, 2021 -----
- Rewards (Daily Login): rainbow19, +1 golds

January 20, 2021 -----
- Rewards (Daily Login): cinnabarmoths14, +1 golds
- Gift: ms-april-1mhoneycombs, ms-april-1mlichens

January 18, 2021 -----
- Rewards (Daily Login): lava18, +1 golds

January 17, 2021 -----
- Melting Pot: Traded lapislazuli08 for mars07
- Melting Pot: Traded saturn01 for alpacas06
- Tree Planting: rubies16, caves14, graywolves15, bengalfoxes11
- Card Claim: lunamoths08, ragdolls20
- Harvesting 3 Ripe: silver19, leafcutterbees16, rubies09, gladiolus19, +2 gold(s)
- Freebies: alpacas09, deadsea16, harvestmice12, lavender13, wolves03, +5 gold(s)
- War: You lost this game.
- Hangman: halloween202009, mars02, cheetahs12, blackcats09, +1 gold(s)
- Jigsaw: hummingbirds07, whalesharks10, +2 gold(s)
- Wheels (Wonder Lichen): begonias10, islands03, +2 gold(s)
- Seed Packets: zionnationalpark19, bengalfoxes15, +3 gold(s)
- Rewards (Daily Login): bettafish05, +1 golds
- Treasure Hunt: glaciers09, olms12
- Deck Release (2021-01-16): wolves01, wolves02, tanzanites13, cockatoos09
- Wishes #54 (2021-01-16): lavender08, horses13, lichens16, lichens17, marguerites19, bigsur17, lavender18, bigsur19, koi12, horses07, bushvipers20, bushvipers03
- Wishes #55 (2021-01-16): bushvipers04, lichens18, horses17, deserts01, lichens20, gladiolus03, volcanoes01, graywolves01, gladiolus07, koi15, bushvipers05, volcanoes02, ragdolls04, deadsea02
- Deck Mastery (lichens): bushvipers06, bushvipers07, earth17, rubybonnets19, redspiderlilies11, +5 golds
- Wishes #56 (2021-01-16): bushvipers08, gladiolus08, bushvipers09, redspiderlilies05, graywolves02, volcanoes05, volcanoes06, halloween202001, graywolves03, halloween202003, gladiolus13, deserts06
- Deck Mastery (bigsur): bushvipers10, bushvipers11, bettafish08, marguerites07, seaturtles06, +5 golds
- Deck Mastery (horses): gladiolus17, bushvipers13, grandopening03, olms16, jellyfish05, +5 golds
- Deck Mastery (koi): bushvipers14, bushvipers15, obsidians17, sphynxcats01, lunamoths03, +5 golds
- Deck Mastery (lavender): bushvipers17, bushvipers18, dunes15, mountains04, sphynxcats09, +5 golds
- Deck Mastery (marguerites): volcanoes07, volcanoes08, barnowls06, nemophila08, hummingbirds10, +5 golds
- Vial Exchange (x2): -4 vials for bushvipers19, gladiolus18
- Deck Mastery (bushvipers): volcanoes09, volcanoes10, rubybonnets20, cherryblossoms06, cavalierkingcharlesspaniels17, +5 golds
- Deck Mastery (gladiolus): volcanoes12, volcanoes14, emeralds02, mainecoons08, gladiolus15, +5 golds
- Trade Points (x1): lapislazuli11, fossils10, mantis01, dandelions10 +5 golds
- Trade Points (x1): peacockspiders07, ducks09, marguerites14, fennecfoxes08 +5 golds
- Trade Points (x1): dandelions03, giantpandas04, geysers11, pears09 +5 golds
- Random Pack (1): lakes18, ferrets10, obsidians07, fog02, obsidians09

January 16, 2021 -----
- Rewards (Daily Login): ragdolls08, +1 golds

January 14, 2021 -----
- Rewards (Daily Login): mainecoons06, +1 golds

January 12, 2021 -----
- Rewards (Daily Login): halloween202011, +1 golds
- Vial Exchange (x1): -2 vials for gold04
- Deck Mastery (gold): lichens09, lichens12, forests10, harvestmice11, deadsea07, +5 golds

January 11, 2021 -----
- Trade Points (x1): rainbow04, mainecoons20, rosymaplemoths16, nebulae08 +5 golds
- Trade Points (x1): marguerites09, lavender06, oleanders08, venusflytraps09 +5 golds
- Donations (manulcats): brownbears17, galaxies04, begonias20, +1 golds
- Vial Exchange (x1): -2 vials for cherryblossoms20
- Deck Mastery (cherryblossoms): lichens04, lichens03, peacockspiders10, gladiolus16, cherryblossoms15, +5 golds
- Vial Exchange (x1): -2 vials for harvestmice18
- Deck Mastery (harvestmice): lichens06, lichens08, wulingyuan01, clovers20, leafcutterbees10, +5 golds
- Chance Pack (1): volcanoes04, cheetahs20, sunflowers05

January 10, 2021 -----
- Gift (Consolation - Summer): carrots08, barnowls07, giantpandas03, +5 golds
- Rewards (Holiday Bonus): lavender13, goldfish11, caves12, mars15, ragdolls03, clovers06, nebulae05, succulents14, venusflytraps07, croatia07, forests08, leafcutterbees12, zebras15, grandopening16, nebulae17, alpacas10, peonies10, nebulae06, nicobarpigeons14, bengalfoxes15, +20 golds, +10 vials
- Rewards (Daily Login): giraffes11, +1 golds
- Deck Mastery (redpandas): marguerites08, marguerites09, bluewhales17, cherryblossoms14, rainbow11, +5 golds
- Card Claim: tuftedtitmice08, horses05
- Tree Planting: nebulae14, nebelungcats06, emeralds09, summer05, deserts07, emperorpenguins05, bengalfoxes07, carrots07
- Harvesting 1 Ripe: hummingbirds10, bismuth02, cherryblossoms09, zebras02
- Freebies: lightning14, sky20, polarbears17, caves10, redspiderlilies14, nebelungcats05, clouds19, orchidmantis09, earth16, rubies15, +10 gold(s)
- Memory: hummingbirds05, pears07, barnowls14, fog16, +2 gold(s)
- Tic Tac Toe (Won): mountains19, grasses07, strawberries11, tuftedtitmice07, +2 gold(s)
- Lucky Match (Three): northerncardinals18, fairywrens15, northernlights20, volcanoes13, +6 gold(s)
- Slots: bigsur18, rosequartz08, graywolves17, +1 gold(s)
- Black Jack: polarbears01, crestedgeckos01, emeralds07, graywolves16, +2 gold(s)
- Liffy's Vacation: whalesharks18, butterflies07
- Old Oak: olives17, giraffes16, +2 gold(s)
- Zoology: figs15, ferrets12, +1 gold(s)
- Botany: whalesharks06, jellyfish16, +2 gold(s)
- Petrology: summer08, bigsur08, redfoxes06, +2 gold(s)
- Leaf Fairy: amethyst06, pumpkins05, fairywrens05, emperorpenguins16, +2 gold(s)
- Deck Release (2021-01-09): bushvipers01, bushvipers16, lichens07, lichens11, galaxies03, galaxies04, volcanoes03, volcanoes17, polarbears06, polarbears15, wisteria07, nemophila09
- Wishes #53 (2021-01-09): winter11, winter15, lakes13
- Deck Mastery (winter): lichens01, lichens02, venusflytraps18, emperorpenguins13, grandopening17, +5 golds
- Chance Pack (1): polarbears04, sunflowers14, sunflowers18

December 14, 2020 -----
- Deck Mastery (brownbears): winter06, winter07, grandopening12, saturn19, lakes07, +5 golds
- Trade Points (x1): snow19, marguerites17, giraffes18, olives02 +5 golds
- Random Pack (1): koalas20, islands03, cherryshrimp16, oleanders10, whitetigers11

December 13, 2020 -----
- Deck Mastery (emeralds): harvestmice16, redpandas16, arcticfoxes16, grasses12, islands01, +5 golds
- Deck Mastery (gardenias): brownbears16, brownbears17, wulingyuan19, philippines02, clovers05, +5 golds

December 12, 2020 -----
- Trade Points (x1): lions08, leafcutterbees16, lapislazuli08, begonias10 +5 golds
- Deck Mastery (honeycombs): bluewhales05, bluewhales08, lava13, alpacas13, lakes15, +5 golds
- Level Up (6. Sapling): bismuth03, bluewhales13, ducks20, zionnationalpark06, saturn19, carrots08, cherryblossoms02, +10 golds, +1 vials
- Games (Higher or Lower): bamboo10, fog08, +1 golds
- Deck Mastery (bismuth): emeralds01, emeralds07, wasps11, harvestmice03, gardenias04, +5 golds
- Deck Mastery (bluewhales): emeralds14, gardenias01, lunamoths13, pumpkins13, redfoxes20, +5 golds
- Deck Mastery (ducks): gardenias05, gardenias12, redpandas05, milkyway02, riversoca20, +5 golds
- Vial Exchange (x1): -2 vials for northernlights20
- Deck Mastery (northernlights): gardenias13, cherryblossoms03, peonies09, forests14, obsidians02, +5 golds
- Tree Planting: obsidians18, gardenias13, zionnationalpark18, redfoxes13
- Card Claim: gladiolus06, gold20
- Harvesting 1 Ripe: rubies18, lions11
- Freebies: bluewhales19, lakes14, edelweiss19, dunes18, redpandas06, +5 gold(s)
- War: You lost this game.
- Hangman: rosequartz18, clouds14, lunamoths01, forests03, milkyway15, bettafish20, arcticfoxes06, ducks02, +2 gold(s)
- Jigsaw: summer12, mantis20, autumn08, rain13, +4 gold(s)
- Wheels (Wonder Lichen): summer13, butterflies20, bmbordercollies12, deserts05, +4 gold(s)
- Seed Packets: axolotls01, hummingbirds09, redfoxes20, obsidians03, +6 gold(s)
- Treasure Hunt: cherryshrimp10, cinnabarmoths15, silver02, saturn13
- Deck Release (2020-12-12): olives03, olives09, northerncardinals20, bmbordercollies13
- Wishes #48 (2020-12-12): emeralds19, gardenias19, brownbears04, brownbears09, cherryblossoms04, cherryblossoms09, harvestmice06, harvestmice07, redpandas01, redpandas08
- Wishes #50 (2020-12-12): brownbears12, cherryblossoms07, bigsur02, brownbears14, redpandas09, cherryblossoms17, redpandas10, winter01, harvestmice08, harvestmice14
- Random Pack (1): snow07, bengalfoxes18, whitetigers14, figs01, mainecoons11

December 06, 2020 -----
- Games (Higher or Lower): lakes04, bettafish07, +1 golds
- Card Claim: ducks12, brownbears10
- Melting Pot: Traded butterflies08 for bismuth01
- Melting Pot: Traded peonies12 for emeralds10
- Tree Planting: croatia18, spring20, glaciers16, rosequartz12
- Harvesting 1 Ripe: waterfalls11, rain13
- Freebies: koi06, dandelions17, forests03, saturn12, harvestmice09, +5 gold(s)
- Memory: mars09, lions11, olms09, marguerites13, wulingyuan03, hermitcrabs02, northernlights02, alpacas14, +4 gold(s)
- Tic Tac Toe (Won): geysers04, glaciers06, emperorpenguins04, barnowls09, fog12, islands12, nebulae20, bigsur08, +4 gold(s)
- Lucky Match (Three): prejoin15, gold14, pears15, redspiderlilies09, olms02, ferrets04, clouds01, dunes08, +12 gold(s)
- Slots: fog01, edelweiss15, lava19, gardenias11, lakes19, saturn18, +2 gold(s)
- Black Jack: sunsets19, oleanders17, waterfalls11, stars14, cherryshrimp02, gardenias18, bigsur14, pumpkins08, +4 gold(s)
- Liffy's Vacation: whitejapaneseraccoondogs11, sky18, whitejapaneseraccoondogs20, stars19
- Deck Release (2020-12-05): halloween202009, halloween202002, nebelungcats12, obsidians05
- Wishes #45 (2020-12-05): fog09, fog13, bluewhales04, ducks04, honeycombs12, honeycombs14, bettafish16, norwegianforestcats16, ducks07, norwegianforestcats17
- Wishes #47 (2020-12-05): norwegianforestcats18, fog19, bettafish17, bettafish19, honeycombs15, honeycombs16, northernlights05, northernlights06
- Deck Mastery (bettafish): honeycombs17, northernlights09, lavender11, saturn01, virginiatigermoths08, +5 golds
- Deck Mastery (fog): ducks10, ducks15, koi14, bettafish11, snowflakes03, +5 golds
- Deck Mastery (norwegianforestcats): ducks16, ducks17, nicobarpigeons17, goldfish03, winter20, +5 golds
- Random Pack (1): fennecfoxes10, northernlights05, grandopening19, nebelungcats18, bengalfoxes16

December 05, 2020 -----
- Old Oak: axolotls06, mars04, +2 gold(s)
- Zoology: stars07, ferrets12, +1 gold(s)
- Botany: spring04, blackcats11, +2 gold(s)
- Petrology: moon01, deadsea20, peonies14, +2 gold(s)

December 04, 2020 -----
- Gift: ms-april-1mrosequartz
- Trade Points (x1): gladiolus20, figs13, barnowls07, emperorpenguins05 +5 golds

December 03, 2020 -----
- Trade Points (x1): summer10, grasses10, snow16, forests09 +5 golds
- Leaf Fairy: brownbears13, crestedgeckos01, tigers16, jellyfish06, +2 gold(s)
- Tree Planting: prejoin12, pears19, mountains14, redspiderlilies02
- Card Claim: bismuth13, fog16
- Harvesting 2 Ripe: crestedgeckos01, pears07, jellyfish13, +2 gold(s)
- Freebies: venus08, butterflies01, edelweiss15, gladiolus09, rain08, +5 gold(s)
- War: strawberries19, bamboo16, +1 gold(s)
- Hangman: orchidmantis12, islands10, autumn19, koalas08, +1 gold(s)
- Jigsaw: axolotls01, ducks14, +2 gold(s)
- Wheels (Sprout of Hope): croatia19, +5 gold(s)
- Seed Packets: giraffes19, lightning13, +3 gold(s)
- Treasure Hunt: gold02, dandelions20
- Deck Release (2020-11-28): mars02, mars04, lakes14, wulingyuan17
- Wishes #42 (2020-11-28): norwegianforestcats07, norwegianforestcats08, fog05
- Wishes #43 (2020-11-28): crestedgeckos18, honeycombs05, bettafish01, honeycombs06, crestedgeckos19, bettafish02, norwegianforestcats09, norwegianforestcats10, harvestmice02, northernlights02, northernlights03, fog08
- Wishes #44 (2020-11-28): norwegianforestcats11, crestedgeckos20, harvestmice04, honeycombs08, honeycombs07, bettafish13, bettafish14, norwegianforestcats15, bluewhales12, northernlights12, northernlights18, bluewhales03
- Deck Mastery (crestedgeckos): honeycombs09, honeycombs10, norwegianforestcats08, corals11, winter13, +5 golds
- Random Pack (1): corals11, goldfish02, rosymaplemoths16, spring13, goldfish01

December 02, 2020 -----
- Games (Higher or Lower): wasps09, bengalfoxes18, +1 golds
- Gift (Consolation - Summer): giantpandas03, summer15, pears11, +5 golds

November 25, 2020 -----
- Deck Mastery (sunsets): honeycombs03, honeycombs04, waterfalls15, islands07, spring18, +5 golds

November 22, 2020 -----
- Melting Pot: Traded lilyofthevalley09 for bettafish18
- Melting Pot: Traded mainecoons03 for bismuth19
- Tree Planting: corals05, rosequartz04, honeycombs13, peacockspiders14, fennecfoxes06, oleanders13, butterflies09, mantis06
- Card Claim: redpandas06, gardenias02
- Harvesting 1 Ripe: whitetigers13, peonies10, deadsea10, rainbow19
- Freebies: venus10, mountains02, rain17, begonias10, snow13, marguerites05, ragdolls15, northernlights01, lapislazuli08, redpandas17, +10 gold(s)
- Memory: sphynxcats12, lavender04, bamboo17, rainbow01, +2 gold(s)
- Tic Tac Toe (Won): tuftedtitmice12, plankton08, seaturtles11, sunsets19, +2 gold(s)
- Lucky Match (Four): redpandas15, koi18, cherryshrimp01, rainbow19, winter16, +8 gold(s)
- Slots: blackcats05, waterfalls18, croatia13, +1 gold(s)
- Black Jack: cinnabarmoths15, emeralds03, rubybonnets13, peacockspiders07, +2 gold(s)
- Liffy's Vacation: whitetigers07, deadsea20
- Deck Release (2020-11-21): honeycombs01, honeycombs02, tuftedtitmice01, tuftedtitmice02, bluewhales01, bluewhales02, ducks01, ducks02
- Wishes #40 (2020-11-21): goldfish16, rosequartz19, rosequartz20, crestedgeckos06, crestedgeckos07, sunsets02
- Chance Pack (1): ducks13, bigsur13, zebras15
- Chance Pack (1): ducks18, bluewhales19, cherryshrimp11
- Trade Points (x1): succulents14, nebulae11, ragdolls19, redspiderlilies20 +5 golds
- Deck Mastery (goldfish): sunsets15, sunsets17, jellyfish03, orangeclownfish20, sky03, +5 golds
- Deck Mastery (rosequartz): crestedgeckos10, crestedgeckos12, alpacas08, koalas16, redspiderlilies17, +5 golds

November 16, 2020 -----
- Trade Points (x1): hibiscus05, venus15, rubies04, silver11 +5 golds

November 15, 2020 -----
- Games (Higher or Lower): oleanders11, summer03, +1 golds
- Melting Pot: Traded oleanders11 for bettafish15
- Melting Pot: Traded rubies19 for norwegianforestcats20
- Tree Planting: orchidmantis06, cinnabarmoths01, sphynxcats11, geysers09
- Card Claim: sunsets13, marguerites07
- Harvesting 1 Ripe: clouds06, fossils09
- Freebies: grasses07, hermitcrabs09, virginiatigermoths13, redfoxes08, whitejapaneseraccoondogs06, +5 gold(s)
- War: rosequartz10, snowflakes07, whitetigers13, rosymaplemoths13, +2 gold(s)
- Hangman: venus16, mantis12, lilyofthevalley09, succulents02, olms05, oceans06, koi03, venusflytraps16, +2 gold(s)
- Jigsaw: bismuth05, dandelions12, spring10, philippines08, +4 gold(s)
- Wheels (Tree of Knowledge): pumpkins01, koi09, redfoxes08, clouds05, nebulae04, bamboo06, oleanders09, giantpandas19, sky18, goldfish18, arcticfoxes14, giraffes17, +10 gold(s), +2 vial
- Seed Packets: lunamoths01, redpandas14, pears13, gold12, +6 gold(s)
- Treasure Hunt: alpacas19, spring13, northernlights08, autumn01
- Deck Release (2020-11-14): gladiolus01, gladiolus02, emperorpenguins04, islands11
- Wishes #36 (2020-11-14): goldfish09, mountains19, rosequartz06, rosequartz07, goldfish10, oceans12, oceans14, mountains20, glaciers18
- Wishes #37 (2020-11-14): fog03, fog04, norwegianforestcats03
- Deck Mastery (glaciers): rosequartz08, rosequartz09, seaturtles04, sunsets04, sphynxcats04, +5 golds
- Deck Mastery (mountains): rosequartz11, rosequartz12, cherryblossoms12, redspiderlilies10, goldfish08, +5 golds
- Deck Mastery (pears): rosequartz13, rosequartz15, giraffes04, horses14, rubies20, +5 golds
- Vial Exchange (x1): -2 vials for oceans20
- Deck Mastery (oceans): rosequartz16, rosequartz18, peacockspiders09, barnowls16, earth14, +5 golds

November 13, 2020 -----
- Deck Mastery (snow): crestedgeckos03, crestedgeckos05, mantis15, peonies01, fennecfoxes11, +5 golds
- Deck Mastery (rosymaplemoths): pears11, mountains15, clouds14, figs17, cherryblossoms19, +5 golds
- Vial Exchange (x1): -2 vials for pears14
- Chance Pack (2): brownbears15, ferrets07, nicobarpigeons15, brownbears07, brownbears06, crestedgeckos08

November 12, 2020 -----
- Games (Higher or Lower): milkyway06, forests15, +1 golds
- Melting Pot: Traded bamboo05 for deadsea01
- Melting Pot: Traded plankton01 for lunamoths18
- Tree Planting: saturn02, whitetigers15, rosequartz17, bengalfoxes08
- Card Claim: emeralds13, marguerites04
- Harvesting 1 Ripe: horses06, sunsets12
- Freebies: butterflies05, lunamoths01, fog15, forests06, lava17, +5 gold(s)
- Memory: rain04, giraffes08, stars06, deserts20, +2 gold(s)
- Tic Tac Toe (Won): clouds08, cinnabarmoths14, giantpandas03, clovers06, +2 gold(s)
- Lucky Match (Four): norwegianforestcats05, ragdolls11, orchidmantis05, emeralds12, croatia16, +8 gold(s)
- Slots: philippines16, rubybonnets16, pumpkins15, +1 gold(s)
- Black Jack: orchidmantis10, figs01, earth08, grandopening01, +2 gold(s)
- Liffy's Vacation: rubies05, whitejapaneseraccoondogs02
- Deck Release (2020-11-07): crestedgeckos01, crestedgeckos02, brownbears02, brownbears03
- Wishes #32 (2020-11-07): pears08, snow17, glaciers10, pears09, glaciers12, rosymaplemoths04, rosymaplemoths13, oceans04, snow20, mountains04
- Wishes #33 (2020-11-07): glaciers17, mountains05, rosymaplemoths15, oceans08, mountains09, oceans10, glaciers16, fog02, goldfish03, rosymaplemoths19
- Wishes #34 (2020-11-07): rosequartz03, rosequartz04, cherryblossoms01
- Trade Points (x1): hummingbirds14, summer18, nicobarpigeons12, waterfalls11 +5 golds

November 05, 2020 -----
- Trade Points (x1): hermitcrabs18, saturn01, harvestmice05, marguerites11 +5 golds
- Trade Points (x1): plankton01, prejoin05, prejoin08, riversoca16 +5 golds
- Vial Exchange (x3): -6 vials for grasses20, lilyofthevalley18, lilyofthevalley20
- Deck Mastery (grasses): pears03, pears04, tigers02, peacockspiders18, summer19, +5 golds
- Deck Mastery (lilyofthevalley): pears06, pears07, lavender15, silver20, snow02, +5 golds
- Chance Pack (2): zionnationalpark17, sunsets16, summer11, rosequartz14, alpacas12, summer11
- Gift: ms-april-1mplankton, ms-april-1mvirginiatigermoths

November 04, 2020 -----
- War: You lost this game.
- Hangman: axolotls02, harvestmice11, koi09, summer15, +1 gold(s)
- Jigsaw: bamboo05, harvestmice19, +2 gold(s)
- Wheels (Love Blossom): cherryblossoms10, mountains10, earth14, rubies11, +3 gold(s)
- Seed Packets: snowflakes13, amethyst14, +3 gold(s)
- Treasure Hunt: butterflies19, croatia08
- Graveyard Shift (Mummy): +6 candies
- Apocalypse: +4 candies
- Cauldrons: +2 candies
- Scavenger Hunt: +4 candies
- Jack-o-Lantern (Won): +3 candies
- Live or Die: +5 candies
- Petrology: rubies19, oceans13, fennecfoxes15, +2 gold(s)
- Botany: butterflies14, whitejapaneseraccoondogs19, +2 gold(s)
- Pumpkin Basket (x2): -10 candies for arcticfoxes12, arcticfoxes14
- Pumpkin Basket (x4): -20 candies for earth16, earth18, earth19, earth20
- Zoology: ragdolls11, glaciers09, +1 gold(s)
- Pumpkin Basket (x4): -20 candies for corals07, corals08, corals13, corals17
- Deck Release (2020-10-31): rosequartz01, rosequartz02, pears05, pears13, philippines13, summer09, sunsets06, sunsets07
- Wishes #29 (2020-10-31): geysers19, amethyst10, grandopening15, lapislazuli01, lapislazuli04, figs09, oceans01, figs14
- Deck Mastery (arcticfoxes): lapislazuli10, amethyst15, cherryblossoms11, autumn16, strawberries19, +5 golds
- Leaf Fairy: stars11, nebulae19, dandelions02, alpacas08, +2 gold(s)
- Old Oak: axolotls01, corals06, +2 gold(s)
- Witch's Cauldron (1): glaciers20, oceans16, whalesharks04
- Witch's Cauldron (1): rainbow04, harvestmice03, rainbow11
- Witch's Cauldron (1): emeralds17, forests01, forests14
- Witch's Cauldron (1): bamboo17, forests19, spring19
- Deck Mastery (corals): amethyst16, stars08, succulents05, dandelions12, redfoxes09, +5 golds
- Deck Mastery (earth): amethyst18, stars10, nebulae02, orangeclownfish13, clovers12, +5 golds
- Deck Mastery (geysers): stars15, lilyofthevalley02, redpandas15, mountains18, whalesharks10, +5 golds
- Deck Mastery (grandopening): stars18, grasses12, philippines01, dandelions18, dunes18, +5 golds
- Vial Exchange (x4): -8 vials for stars20, lapislazuli11, figs16, amethyst20
- Deck Mastery (amethyst): grasses13, lilyofthevalley03, edelweiss14, bettafish05, lapislazuli10, +5 golds
- Deck Mastery (figs): grasses14, lilyofthevalley04, hummingbirds09, redpandas06, fennecfoxes17, +5 golds
- Deck Mastery (lapislazuli): grasses15, lilyofthevalley05, fog15, strawberries15, sunsets01, +5 golds
- Deck Mastery (stars): grasses16, lilyofthevalley12, whitetigers13, clouds20, fennecfoxes02, +5 golds
- Level Up (5. Lichen): grasses18, pears01, pears02, rain08, begonias07, grasses04, zionnationalpark19, +10 golds, +1 vials

November 03, 2020 -----
- Event (Halloween 2020): sunsets20, cinnabarmoths08, rainbow10, dunes01, redfoxes13, fennecfoxes04, barnowls13, bettafish20, zionnationalpark19, wasps12, bismuth07, fossils10, milkyway10, venusflytraps10, orangeclownfish09, venusflytraps17, emeralds18, mountains01, +55 golds, +10 vials
- Melting Pot: Traded axolotls08 for mountains11
- Melting Pot: Traded bettafish10 for glaciers04
- Tree Planting: mantis11, amethyst04, bamboo11, summer07, bettafish08, sunsets12, pumpkins14, prejoin11
- Card Claim: corals16, rosymaplemoths16
- Harvesting 3 Ripe: dandelions08, fennecfoxes05, winter18, geysers11, lavender19, stars06, redfoxes16, norwegianforestcats05, +4 gold(s)
- Freebies: silver12, barnowls13, lightning16, glaciers05, koi05, bengalfoxes05, saturn19, sky15, northernlights11, peonies14, +10 gold(s)

November 01, 2020 -----
- Gift (Team Winner - Spring): virginiatigermoths09, grasses01, axolotls08, orangeclownfish06, snow14, saturn03, dandelions17, barnowls20, wasps03, gold18, +20 golds, +5 vials

October 31, 2020 -----
- Halloween 2020 (Visited Drew): fennecfoxes07, whitetigers15
- Halloween 2020 (Visited Ashley): philippines04, winter14
- Halloween 2020 (Visited Asche): rubies19, giantpandas12
- Halloween 2020 (Visited andrea): bettafish11, moon20
- Halloween 2020 (Visited Aki): redspiderlilies12, deserts14

October 30, 2020 -----
- Halloween 2020 (Visited Lex): silver01, lilyofthevalley14
- Halloween 2020 (Visited Kupo): whitetigers04, butterflies08
- Halloween 2020 (Visited Kayori): redspiderlilies20, cinnabarmoths02
- Halloween 2020 (Visited Joey): marguerites13, horses14
- Halloween 2020 (Visited Hotaru): You failed answering the riddle correctly.
- Halloween 2020 (Ghost Hunting): You have captured the Hanged-Doll apparition.

October 28, 2020 -----
- Halloween 2020 (Ghost Hunting): You have captured the Possessed-Bunny apparition.
- Halloween 2020 (Visited Nicolie): harvestmice15, clouds17
- Halloween 2020 (Visited Mysti): koalas03, horses10
- Halloween 2020 (Visited Mio): grasses17, fog01
- Halloween 2020 (Visited Megan): mainecoons07, saturn15
- Halloween 2020 (Visited Lina): bettafish10, bismuth17

October 27, 2020 -----
- Halloween 2020 (Visited Zenit): whalesharks05
- Halloween 2020 (Visited Whitney): horses01
- Halloween 2020 (Visited Suza): blackcats13
- Halloween 2020 (Visited saya): koi01
- Halloween 2020 (Visited Ramona): stars16

October 26, 2020 -----
- Halloween 2020 (Ghost Hunting): You have captured the Mummy apparition.
- Halloween 2020 (Visited Drew): saturn07
- Halloween 2020 (Visited Ashley): virginiatigermoths08
- Halloween 2020 (Visited Asche): cinnabarmoths03
- Halloween 2020 (Visited andrea): giraffes01
- Halloween 2020 (Visited Aki): figs04

October 24, 2020 -----
- Halloween 2020 (Visited Lex): axolotls18, oleanders11
- Halloween 2020 (Visited Kupo): mantis17, hermitcrabs09
- Halloween 2020 (Visited Kayori): venusflytraps07, redspiderlilies14
- Halloween 2020 (Visited Joey): rain09, rubies11
- Halloween 2020 (Visited Hotaru): You failed answering the riddle correctly.
- Games (Higher or Lower): lightning02, spring17, +1 golds
- Melting Pot: Traded dandelions13 for arcticfoxes20
- Melting Pot: Traded lava14 for mountains18
- Tree Planting: lilyofthevalley08, olms01, dandelions10, corals14
- Card Claim: stars17, arcticfoxes17
- Harvesting 2 Ripe: leafcutterbees01, harvestmice01, autumn08, +2 gold(s)
- Freebies: lilyofthevalley11, lunamoths20, deserts18, croatia03, peonies03, +5 gold(s)
- Memory: giantpandas20, deadsea15, gardenias06, sky04, +2 gold(s)
- Tic Tac Toe (Won): whitetigers10, tigers01, leafcutterbees05, bismuth18, +2 gold(s)
- Lucky Match (Four): snow10, ragdolls06, horses15, succulents04, lavender13, +8 gold(s)
- Slots: tigers14, giantpandas16, winter10, +1 gold(s)
- Black Jack: forests16, goldfish04, cherryblossoms05, figs07, +2 gold(s)
- Liffy's Vacation: hermitcrabs04, bamboo09
- Graveyard Shift (Marionette): +3 candies
- Apocalypse: You lost this game.
- Cauldrons: +2 candies
- Scavenger Hunt: +4 candies
- Jack-o-Lantern (Won): +3 candies
- Live or Die: +5 candies
- Deck Release (2020-10-24): hummingbirds05, hummingbirds13, winter02, winter04
- Wishes #26 (2020-10-24): jellyfish03, peacockspiders12, forests20, strawberries05, lunamoths19, venusflytraps03, croatia18, whitetigers15
- Wishes #27 (2020-10-24): grandopening11, leafcutterbees16, earth07, grandopening13, leafcutterbees18, geysers02, geysers07, pumpkins20, figs15, stars02, earth08
- Wishes #28 (2020-10-24): earth09, earth10, corals05
- Deck Mastery (leafcutterbees): earth11, earth12, giantpandas20, goldfish15, lavender16, +5 golds
- Deck Mastery (pumpkins): earth13, earth15, lapislazuli07, lavender14, bismuth08, +5 golds
- Doubles Exchange: winter13, bismuth11, bamboo14, goldfish05, forests06, fossils03, earth17, barnowls16, tigers08, goldfish08
- Doubles Exchange: blackcats18, fennecfoxes19, ragdolls12
- Chance Pack (1): peacockspiders10, hummingbirds10, winter02

October 22, 2020 -----
- Halloween 2020 (Visited Nicolie): croatia18, butterflies11
- Halloween 2020 (Ghost Hunting): You have captured the Halloween-Ghost apparition.
- Halloween 2020 (Visited Mysti): sky03, spring06
- Halloween 2020 (Visited Mio): leafcutterbees15, waterfalls06
- Halloween 2020 (Visited Megan): blackcats07, earth02
- Halloween 2020 (Visited Lina): dandelions13, dunes07
- Trade Points (x1): corals09, clovers16, bettafish06, geysers05 +5 golds

October 21, 2020 -----
- Halloween 2020 (Visited Zenit): amethyst13
- Halloween 2020 (Visited Whitney): lavender18
- Halloween 2020 (Visited Suza): gardenias03
- Halloween 2020 (Visited saya): figs12
- Halloween 2020 (Visited Ramona): bettafish10
- Deck Mastery (virginiatigermoths): pumpkins10, pumpkins12, northernlights13, barnowls14, earth14, +5 golds
- Trade Points (x1): dunes09, bamboo10, leafcutterbees03, deserts10 +5 golds

October 20, 2020 -----
- Halloween 2020 (Ghost Hunting): You have captured the Skeleton-Prisoner apparition.
- Halloween 2020 (Visited Drew): rubybonnets16, saturn18
- Halloween 2020 (Visited Ashley): blackcats02, fog10
- Halloween 2020 (Visited Asche): grandopening20, pumpkins09
- Halloween 2020 (Visited andrea): spring12, stars04
- Halloween 2020 (Visited Aki): olms18, milkyway20

October 19, 2020 -----
- Halloween 2020 (Visited Lex): orchidmantis12
- Halloween 2020 (Visited Kupo): edelweiss14
- Halloween 2020 (Visited Kayori): spring15
- Halloween 2020 (Visited Joey): whitetigers16
- Halloween 2020 (Visited Hotaru): mountains03

October 18, 2020 -----
- Halloween 2020 (Visited Nicolie): figs01
- Halloween 2020 (Visited Mysti): jellyfish04
- Halloween 2020 (Visited Mio): croatia15
- Halloween 2020 (Visited Megan): waterfalls09
- Halloween 2020 (Visited Lina): dandelions15
- Halloween 2020 (Ghost Hunting): You have captured the Marionette apparition.
- Freebies #4 (2020-10-17): virginiatigermoths17, leafcutterbees14, virginiatigermoths18, corals04, leafcutterbees15, earth02, earth05, corals11, figs18

October 17, 2020 -----
- Melting Pot: Traded begonias04 for amethyst13
- Melting Pot: Traded giraffes18 for oceans02
- Tree Planting: mainecoons06, mantis14, saturn05, moon10
- Card Claim: virginiatigermoths13, whalesharks10
- Harvesting 3 Ripe: rubybonnets09, butterflies08, wasps20, virginiatigermoths01, +2 gold(s)
- Freebies: saturn18, forests17, fog11, dandelions20, lapislazuli14, +5 gold(s)
- War: You lost this game.
- Hangman: lunamoths11, peonies08, fossils06, snow03, +1 gold(s)
- Jigsaw: marguerites14, oleanders10, +2 gold(s)
- Wheels (Wonder Lichen): snowflakes19, redfoxes02, +2 gold(s)
- Seed Packets: fog14, stars03, +3 gold(s)
- Treasure Hunt: butterflies16, clovers03
- Graveyard Shift (Ghost): +2 candies
- Apocalypse: You lost this game.
- Cauldrons: +2 candies
- Scavenger Hunt: +4 candies
- Jack-o-Lantern (Won): +3 candies
- Live or Die: +5 candies
- Deck Release (2020-10-17): earth03, earth04, harvestmice10, harvestmice12
- Wishes #23 (2020-10-17): autumn05, autumn06, pumpkins02
- Deck Mastery (butterflies): autumn10, autumn16, croatia19, lilyofthevalley17, saturn11, +5 golds
- Wishes #24 (2020-10-17): autumn19, orchidmantis20, prejoin19, saturn06, whalesharks05, virginiatigermoths07, grasses04, figs04, corals03, saturn08
- Deck Mastery (autumn): saturn10, saturn12, barnowls03, lunamoths02, bismuth06, +5 golds
- Deck Mastery (orchidmantis): saturn15, saturn19, whalesharks01, lava06, cherryblossoms09, +5 golds
- Deck Mastery (prejoin): whalesharks06, whalesharks08, clovers11, pumpkins01, plankton04, +5 golds
- Level Up (4. Seedling): whalesharks11, whalesharks14, saturn20, norwegianforestcats02, gardenias06, tigers04, succulents02, +10 golds, +1 vials
- Deck Mastery (saturn): whalesharks15, virginiatigermoths10, cherryblossoms07, geysers10, seaturtles04, +5 golds
- Wishes #25 (2020-10-17): virginiatigermoths12, grandopening05, leafcutterbees01, leafcutterbees13, virginiatigermoths14, whalesharks19, grasses06, grasses05, grandopening07, figs12, figs20, corals12, corals20
- Deck Mastery (whalesharks): figs05, figs06, snow04, ragdolls09, snow13, +5 golds
- Chance Pack (1): giantpandas07, earth01, earth06
- Halloween 2020 (Visited Whitney): lilyofthevalley13, northernlights15
- Halloween 2020 (Visited Zenit): saturn12, spring07
- Halloween 2020 (Visited Suza): cinnabarmoths08, blackcats19
- Halloween 2020 (Visited saya): oleanders09, seaturtles07
- Halloween 2020 (Visited Ramona): rubies20, goldfish06
- Trade Points (x1): arcticfoxes16, rosymaplemoths20, tigers20, plankton01 +5 golds

October 16, 2020 -----
- Halloween 2020 (Visited Drew): pumpkins14, geysers06
- Halloween 2020 (Visited Ashley): lavender17, lunamoths12
- Halloween 2020 (Visited Asche): autumn02, barnowls11
- Halloween 2020 (Visited andrea): arcticfoxes09, mainecoons14
- Halloween 2020 (Visited Aki): mainecoons07, arcticfoxes06
- Halloween 2020 (Ghost Hunting): You have captured the Witch-Ghost apparition.

October 15, 2020 -----
- Halloween 2020 (Visited Lex): seaturtles08, koi05
- Halloween 2020 (Visited Kupo): rubybonnets07, rosymaplemoths05
- Halloween 2020 (Visited Kayori): peonies18, mountains07
- Halloween 2020 (Visited Joey): arcticfoxes08, riversoca10
- Halloween 2020 (Visited Hotaru): edelweiss06, bismuth15

October 14, 2020 -----
- Halloween 2020 (Visited Nicolie): grasses19, lightning05
- Halloween 2020 (Visited Mysti): begonias01, orchidmantis02
- Halloween 2020 (Visited Mio): rainbow01, sky11
- Halloween 2020 (Visited Megan): lava14, begonias04
- Halloween 2020 (Visited Lina): lightning08, venusflytraps11

October 12, 2020 -----
- Halloween 2020 (Ghost Hunting): You have captured the Dracula apparition.
- Halloween 2020 (Visited Zenit): riversoca18
- Halloween 2020 (Visited Whitney): gardenias18
- Halloween 2020 (Visited Suza): rain03
- Halloween 2020 (Visited saya): barnowls04
- Halloween 2020 (Visited Ramona): clovers07

October 11, 2020 -----
- Graveyard Shift (Mummy): +6 candies
- Apocalypse: You lost this game.
- Cauldrons: +2 candies
- Scavenger Hunt: +4 candies
- Jack-o-Lantern (Won): +3 candies
- Live or Die: +5 candies
- Deck Release (2020-10-10): figs01, figs03, virginiatigermoths01, virginiatigermoths02
- Freebies #3 (2020-10-10): blackcats14, plankton14, plankton16, plankton20, milkyway17, orchidmantis03, fennecfoxes05, nebulae16, nebulae17, redfoxes03
- Wishes #20 (2020-10-10): redfoxes13, nebulae20, orchidmantis04, redfoxes16, fennecfoxes14, orchidmantis12, fennecfoxes20, prejoin08
- Wishes #21 (2020-10-10): prejoin10, prejoin11, grandopening02
- Wishes #22 (2020-10-10): stars07, arcticfoxes11, whitetigers02, jellyfish13, gold10, spring14, giraffes18
- Doubles Exchange: edelweiss03, oceans16, hermitcrabs04, hermitcrabs13, lilyofthevalley06, rosymaplemoths03, croatia11, virginiatigermoths03, waterfalls13
- Doubles Exchange: gold19
- Halloween 2020 (Visited Kupo): forests14, orangeclownfish10
- Halloween 2020 (Visited Lex): gold07, snow07
- Halloween 2020 (Visited Lina): dunes15, giraffes02
- Halloween 2020 (Visited Megan): butterflies08, saturn07
- Halloween 2020 (Visited Mio): pumpkins03, autumn04
- Deck Mastery (blackcats): prejoin13, prejoin15, sphynxcats08, emeralds11, gardenias03, +5 golds
- Deck Mastery (fennecfoxes): orchidmantis14, orchidmantis15, clouds01, peonies12, stars09, +5 golds
- Deck Mastery (milkyway): orchidmantis16, orchidmantis18, tigers07, whalesharks16, sky02, +5 golds
- Deck Mastery (nebulae): butterflies02, butterflies05, stars19, redspiderlilies09, orangeclownfish18, +5 golds
- Deck Mastery (plankton): butterflies10, butterflies11, riversoca03, silver08, redfoxes16, +5 golds
- Deck Mastery (redfoxes): butterflies13, butterflies14, jellyfish13, succulents06, croatia16, +5 golds
- Chance Pack (1): olms03, olms17, olms16
- Random Pack (1): stars13, milkyway15, giraffes18, geysers13, lava15
- Doubles Exchange: ragdolls14, sphynxcats17, snowflakes05
- Doubles Exchange: redfoxes01
- Doubles Exchange: ragdolls05

October 10, 2020 -----
- Halloween 2020 (Ghost Hunting): You have captured the Jack-o-Lantern apparition.
- Halloween 2020 (Visited Aki): barnowls09
- Halloween 2020 (Visited Nicolie): fennecfoxes16
- Halloween 2020 (Visited Suza): edelweiss05
- Halloween 2020 (Visited Whitney): whitetigers16
- Halloween 2020 (Visited Zenit): sky20
- Games (Higher or Lower): koi03, lilyofthevalley06, +1 golds
- Melting Pot: Traded deserts20 for figs02
- Melting Pot: Traded edelweiss05 for virginiatigermoths06
- Tree Planting: clovers09, deserts01, grasses01, moon15
- Card Claim: virginiatigermoths04, nebulae18
- Harvesting 2 Ripe: mountains13, koalas09, snowflakes05, +2 gold(s)
- Freebies: gardenias16, peonies19, gold16, oleanders11, koi14, +5 gold(s)
- Memory: sky01, succulents03, redpandas06, cherryblossoms18, +2 gold(s)
- Tic Tac Toe (Won): tigers10, barnowls13, rain12, dunes01, +2 gold(s)
- Lucky Match (Five): mountains16, nebulae03, ragdolls07, bismuth10, venus05, deserts07, +10 gold(s)
- Slots: lilyofthevalley09, snow01, plankton15, +1 gold(s)
- Black Jack: oceans05, butterflies06, snow05, redfoxes01, +2 gold(s)
- Liffy's Vacation: oceans07, clovers06

October 09, 2020 -----
- Trade Points (x1): autumn17, bengalfoxes05, bamboo10, begonias15 +5 golds
- Doubles Exchange: sky19, redpandas04, venusflytraps06
- Halloween 2020 (Visited Lex): bismuth05
- Halloween 2020 (Visited Lina): geysers08
- Halloween 2020 (Visited Megan): norwegianforestcats01
- Halloween 2020 (Visited Mio): orchidmantis06
- Halloween 2020 (Visited Mysti): rubybonnets15

October 08, 2020 -----
- Halloween 2020 (Visited Zenit): autumn08, oceans16
- Halloween 2020 (Visited Whitney): You failed answering the riddle correctly.
- Halloween 2020 (Visited Suza): whitetigers09, spring19
- Halloween 2020 (Visited Mio): You failed answering the riddle correctly.
- Halloween 2020 (Visited Hotaru): grasses10, pumpkins03

October 07, 2020 -----
- Halloween 2020 (Ghost Hunting): You have captured the Red-Orb apparition.
- Halloween 2020 (Visited Aki): You failed answering the riddle correctly.
- Halloween 2020 (Visited andrea): You failed answering the riddle correctly.
- Halloween 2020 (Visited Asche): You failed answering the riddle correctly.
- Halloween 2020 (Visited Ashley): mountains06, riversoca18
- Halloween 2020 (Visited Drew): orchidmantis01, giraffes13
- Halloween 2020 (Visited Hotaru): tigers03, oleanders05
- Halloween 2020 (Visited Joey): koalas04, orchidmantis07
- Halloween 2020 (Visited Kayori): jellyfish18, peonies20
- Halloween 2020 (Visited Kupo): whalesharks02, begonias04
- Halloween 2020 (Visited Lex): orchidmantis05, spring20
- Halloween 2020 (Visited Lina): grandopening06, autumn13
- Halloween 2020 (Visited Megan): milkyway19, gardenias09
- Halloween 2020 (Visited Mio): You failed answering the riddle correctly.
- Halloween 2020 (Visited Mysti): fossils11, oleanders13
- Halloween 2020 (Visited Suza): lavender01

October 05, 2020 -----
- Trade Points (x1): redpandas17, koi12, mountains20, leafcutterbees06 +5 golds
- Doubles Exchange: sphynxcats04, dunes02, lightning12, edelweiss05, redpandas07, begonias18, rubies13, bengalfoxes11

October 04, 2020 -----
- Halloween 2020 (Visited Lex): You failed answering the riddle correctly.
- Halloween 2020 (Visited Lina): clouds20, prejoin12
- Halloween 2020 (Visited Mysti): silver09, stars14
- Halloween 2020 (Visited Nicolie): redpandas06, grandopening18
- Halloween 2020 (Visited Ramona): prejoin12, mainecoons16
- Themed Deck (halloween2020): bengalfoxes10, +1 golds
- Graveyard Shift (Skeleton): +8 candies
- Scavenger Hunt: +4 candies
- Apocalypse: You lost this game.
- Jack-o-Lantern (Won): +3 candies
- Cauldrons: +2 candies
- Live or Die: +5 candies
- Halloween 2020 (Ghost Hunting): You have captured the Red-Bat apparition.

October 03, 2020 -----
- Halloween 2020 (Visited Ashley): redspiderlilies03, deadsea18
- Halloween 2020 (Visited Drew): orchidmantis08, blackcats09
- Halloween 2020 (Visited Hotaru): begonias03, saturn04
- Halloween 2020 (Visited Joey): You failed answering the riddle correctly.
- Halloween 2020 (Visited Kayori): orangeclownfish19, seaturtles03
- Games (Higher or Lower): glaciers01, northernlights15, +1 golds
- Melting Pot: Traded begonias02 for blackcats17
- Melting Pot: Traded mainecoons01 for milkyway02
- Tree Planting: snow12, tigers13, barnowls15, corals06
- Card Claim: redfoxes17, milkyway10
- Harvesting 1 Ripe: sky01, fog17
- Freebies: geysers05, koalas12, leafcutterbees17, wasps12, wasps03, +5 gold(s)
- War: marguerites08, oceans17, +1 gold(s)
- Hangman: mountains08, nebulae11, leafcutterbees06, rubies02, +1 gold(s)
- Jigsaw: milkyway20, gardenias19, +2 gold(s)
- Wheels (Love Blossom): gardenias14, lightning18, bettafish09, sphynxcats15, +3 gold(s)
- Seed Packets: orchidmantis01, saturn05, +3 gold(s)
- Treasure Hunt: deserts20, gardenias20
- Deck Release (2020-10-03): corals01, corals02, grasses01, grasses02, rain07, rain09, gardenias09, cinnabarmoths12
- Wishes #17 (2020-10-03): plankton12, nebulae06, blackcats13, nebulae10, milkyway03, plankton13
- Wishes #19 (2020-10-03): milkyway12, milkyway11, nebulae12

October 02, 2020 -----
- Vial Exchange (x2): -4 vials for succulents12, succulents14
- Deck Mastery (succulents): plankton08, plankton09, marguerites06, prejoin02, rubybonnets10, +5 golds
- Halloween 2020 (Ghost Hunting): You have captured the Ghoul apparition.
- Halloween 2020 (Visited Aki): grandopening04, deserts08
- Halloween 2020 (Visited andrea): snow16, silver18
- Halloween 2020 (Visited Asche): bismuth17, rubybonnets05
- Halloween 2020 (Visited Whitney): snowflakes05, clovers03
- Halloween 2020 (Visited saya): bamboo05, goldfish14

October 01, 2020 -----
- Gift (Team Winner - Winter): mainecoons05, leafcutterbees10, silver15, tigers17, emeralds12, butterflies15, milkyway07, cherryblossoms20, dandelions07, redpandas05, +20 golds, +5 vials
- Halloween 2020 (Visited Kupo): plankton17
- Halloween 2020 (Visited Mio): You failed answering the riddle correctly.
- Halloween 2020 (Visited Suza): sky14, snow01
- Halloween 2020 (Visited Zenit): milkyway20, sky13
- Halloween 2020 (Visited Megan): bismuth13, riversoca10
- Leaf Fairy: clovers18, giraffes14, bismuth07, dandelions01, +2 gold(s)
- Old Oak: lapislazuli11, lava02, +2 gold(s)
- Zoology: fennecfoxes13, rainbow02, +1 gold(s)
- Botany: venus13, edelweiss10, +2 gold(s)
- Petrology: bismuth19, arcticfoxes05, whitetigers14, +2 gold(s)
- Vial Exchange (x1): -2 vials for moon18
- Deck Mastery (moon): plankton06, plankton07, redfoxes05, lightning14, clovers14, +5 golds
- Random Pack (1): nebulae08, prejoin18, mainecoons01, edelweiss06, begonias12

September 30, 2020 -----
- Deck Mastery (dunes): plankton04, plankton05, prejoin03, axolotls11, mountains19, +5 golds

September 29, 2020 -----
- Melting Pot: Traded ragdolls03 for succulents17
- Melting Pot: Traded riversoca10 for orchidmantis06
- Tree Planting: sky15, oleanders05, amethyst08, mainecoons11
- Card Claim: blackcats19, dunes04
- Harvesting 3 Ripe: venusflytraps09, blackcats01, deserts09, grandopening17, +2 gold(s)
- Freebies: giraffes19, ragdolls03, sky06, silver10, lapislazuli15, +5 gold(s)
- Memory: fossils08, nebulae03, axolotls08, plankton18, +2 gold(s)
- Tic Tac Toe (Won): leafcutterbees12, fog16, redfoxes08, norwegianforestcats03, +2 gold(s)
- Lucky Match (Two): norwegianforestcats15, deserts01, edelweiss18, +4 gold(s)
- Slots: bismuth05, lilyofthevalley15, cherryblossoms16, +1 gold(s)
- Black Jack: lilyofthevalley14, venus08, pumpkins19, ragdolls16, +2 gold(s)
- Liffy's Vacation: tigers06, leafcutterbees08
- Deck Release (2020-09-26): whalesharks02, whalesharks12, lunamoths01, sky04
- Wishes #15 (2020-09-26): barnowls14, dunes06, lightning10, lightning12, clovers03, clovers15, fossils16, blackcats04, milkyway01
- Wishes #16 (2020-09-26): clovers20, spring13, spring18
- Wishes #37 (2020-09-26): spring15, peonies19, peonies05, lightning13, dunes09, moon06, blackcats07, dunes13, prejoin02
- Deck Mastery (barnowls): dunes19, dunes20, waterfalls02, emeralds06, plankton01, +5 golds
- Deck Mastery (clovers): lightning14, moon07, gold19, rubies18, begonias12, +5 golds
- Deck Mastery (fossils): moon11, moon14, clouds01, leafcutterbees11, dunes14, +5 golds
- Deck Mastery (spring): prejoin06, prejoin07, norwegianforestcats13, bamboo06, oceans19, +5 golds
- Random Pack (1): wasps14, saturn09, axolotls05, jellyfish06, lapislazuli18
- Trade Points (x1): butterflies12, milkyway04, prejoin05, rubies09 +5 golds
- Level Up (3. Sprout): lightning16, peonies14, moon15, bismuth09, bismuth12, fog11, geysers15, +10 golds, +1 vials
- Deck Mastery (lightning): moon16, plankton03, gold01, clouds12, redspiderlilies03, +5 golds
- Deck Mastery (peonies): succulents02, succulents07, clouds07, koi12, saturn03, +5 golds

September 22, 2020 -----
- Deck Mastery (begonias): spring11, spring16, ragdolls03, blackcats10, snow14, +5 golds

September 19, 2020 -----
- Games (Higher or Lower): pumpkins08, rosymaplemoths08, +1 golds
- Melting Pot: Traded croatia01 for plankton19
- Melting Pot: Traded lava02 for autumn07
- Card Claim: prejoin18, spring17
- Tree Planting: snowflakes08, geysers14, redspiderlilies16, deserts20, dandelions03, goldfish02, autumn18, tigers02
- Harvesting (0 Ripe): You lost this game.
- Freebies: redpandas03, clovers13, leafcutterbees17, bettafish04, lilyofthevalley09, succulents04, lava14, autumn08, autumn11, norwegianforestcats12, +10 gold(s)
- War: fossils05, nebulae15, +1 gold(s)
- Hangman: norwegianforestcats06, spring07, leafcutterbees09, saturn16, +1 gold(s)
- Jigsaw: amethyst08, snow07, +2 gold(s)
- Wheels (Lif's Sapling): seaturtles12, fennecfoxes09, deserts18, +2 gold(s)
- Seed Packets: riversoca10, stars03, +3 gold(s)
- Treasure Hunt: goldfish17, begonias19
- Random Pack (1): jellyfish01, arcticfoxes11, gold02, tigers15, spring20
- Deck Release (2020-09-19): saturn01, saturn02, plankton01, plankton02
- Wishes #13 (2020-09-19): clovers17, lightning20, peonies11, lapislazuli07, clovers19, peonies17
- Deck Mastery (forests): spring05, spring10, fennecfoxes10, geysers09, whitetigers09, +5 golds
- Doubles Exchange: giraffes20
- Trade Points (x1): redpandas06, autumn14, koi07, rubybonnets17 +5 golds

September 14, 2020 -----
- Melting Pot: Traded rainbow04 for blackcats02
- Tree Planting: ragdolls10, venusflytraps06, deserts11, axolotls13
- Card Claim: forests09, prejoin01
- Harvesting 2 Ripe: milkyway14, lilyofthevalley11, barnowls09, +2 gold(s)
- Freebies: bismuth03, croatia01, mainecoons04, rubies02, seaturtles03, +5 gold(s)
- Memory: marguerites10, barnowls10, ragdolls02, nebulae14, +2 gold(s)
- Tic Tac Toe (Won): grandopening01, croatia11, cherryblossoms14, mountains17, +2 gold(s)
- Lucky Match (Zero): clouds09, +2 gold(s)
- Slots: rainbow10, redfoxes11, whitetigers20, +1 gold(s)
- Black Jack: moon17, marguerites02, jellyfish07, mainecoons17, +2 gold(s)
- Liffy's Vacation: jellyfish07, fossils06
- Deck Release (2020-09-12): snow05, snow06, leafcutterbees09, lilyofthevalley07
- Wishes #11 (2020-09-12): forests19, fossils13, fossils19, barnowls08, barnowls20
- Wishes #12 (2020-09-12): barnowls17, begonias08, clovers06, blackcats20, lightning06, begonias12, clovers12, blackcats11, lightning08, peonies07, peonies10, butterflies20
- Doubles Exchange: deadsea04, leafcutterbees03

September 13, 2020 -----
- Gift: ms-april-1mlava

September 12, 2020 -----
- Games (Higher or Lower): prejoin09, mainecoons12, +1 golds

September 11, 2020 -----
- Trade Points (x1): lava11, orchidmantis10, barnowls13, fennecfoxes08 +5 golds
- Trade Points (x1): arcticfoxes01, edelweiss17, peonies12, peonies09 +5 golds

September 07, 2020 -----
- Trade Points (x1): cherryblossoms16, gold06, sphynxcats14, marguerites20 +5 golds
- Random Pack (1): bamboo13, rubies19, redpandas17, silver07, nebulae06

September 06, 2020 -----
- Games: tigers05, marguerites05, +1 golds
- Gift (Team Winner - Autumn): venus14, deadsea03, silver02, fennecfoxes19, clouds09, croatia18, spring14, deadsea11, moon05, amethyst03, +20 golds, +5 vials
- Wishes #8 (2020-08-29): lava11, venusflytraps18, spring02, venusflytraps20, venus06, rubybonnets02
- Deck Release (2020-08-29): prejoin09, prejoin04, rosymaplemoths07, snowflakes03
- Freebies #2 (2020-09-01): spring03, rubybonnets04, lava14, venus09, redfoxes01, fossils01, spring04, venus10, rubybonnets05, jellyfish08, barnowls01, begonias04
- Wishes #9 (2020-09-05): arcticfoxes13, snowflakes13, whitetigers13
- Wishes #10 (2020-09-05): lava19, venus12, venus19
- Deck Release (2020-09-05): grandopening09, grandopening10, deserts04, marguerites01
- Melting Pot: Traded deadsea03 for lightning15
- Melting Pot: Traded tigers05 for butterflies18
- Tree Planting: amethyst19, nebulae05, mountains04, lapislazuli06
- Card Claim: fossils17, jellyfish12
- Harvesting 1 Ripe: forests04, geysers10
- Freebies: fog04, sphynxcats13, orchidmantis11, mountains16, rainbow05, +5 gold(s)
- War: You lost this game.
- Hangman: fossils10, geysers07, bamboo03, venus06, +1 gold(s)
- Jigsaw: butterflies12, fog20, +2 gold(s)
- Wheels (Tree of Knowledge): mountains18, croatia04, riversoca20, blackcats06, redfoxes19, sphynxcats15, +5 gold(s), +1 vial
- Seed Packets: croatia11, forests10, +3 gold(s)
- Treasure Hunt: pumpkins13, begonias02
- Old Oak: amethyst07, gold20, +2 gold(s)
- Leaf Fairy: koi17, blackcats18, butterflies04, lava15, +2 gold(s)
- Zoology: waterfalls18, forests02, +1 gold(s)
- Botany: geysers05, rubies01, +2 gold(s)
- Petrology: dunes08, cherryblossoms08, fossils20, +2 gold(s)
- Level Up (2. Root): lava11, lava14, rubybonnets07, seaturtles08, seaturtles04, clovers05, croatia14, +10 golds, +1 vials
- Vial Exchange (x1): -2 vials for jellyfish11
- Deck Mastery (lava): jellyfish14, rubybonnets09, peonies18, spring06, deadsea03, +5 golds
- Deck Mastery (venus): rubybonnets10, fossils02, deadsea16, snowflakes16, fennecfoxes10, +5 golds
- Deck Mastery (venusflytraps): rubybonnets13, fossils03, stars12, redpandas04, clovers13, +5 golds
- Vial Exchange (x1): -2 vials for jellyfish15
- Deck Mastery (jellyfish): rubybonnets15, fossils04, amethyst03, mainecoons17, rosymaplemoths04, +5 golds
- Doubles Exchange: barnowls05, bismuth04, dandelions13, mountains20, mainecoons19
- Trade Points (x1): prejoin05, clouds12, venusflytraps05, redspiderlilies13 +5 golds
- Doubles Exchange: oceans09
- Random Pack (1): peonies06, redfoxes20, goldfish02, geysers08, seaturtles14
- Vial Exchange (x2): -4 vials for rubybonnets18, rubybonnets19
- Deck Mastery (rubybonnets): fossils05, fossils06, lightning11, pumpkins08, goldfish18, +5 golds

August 23, 2020 -----
- Gift: ms-april-1mdandelions
- Games: succulents15, whitetigers06, +1 golds
- Melting Pot: Traded silver03 for begonias02
- Melting Pot: Traded mainecoons05 for peonies20
- Tree Planting: lava18, spring20, bettafish05, glaciers09
- Card Claim: fossils15, nebulae07
- Harvesting 1 Ripe: bismuth11, venus15
- Freebies: rainbow20, barnowls16, venus16, bettafish07, fennecfoxes15, +5 gold(s)
- War: You lost this game.
- Hangman: giraffes11, mountains15, rainbow09, cherryblossoms04, +1 gold(s)
- Jigsaw: emeralds07, rubies05, +2 gold(s)
- Wheels (Lif's Sapling): waterfalls06, bamboo10, whitetigers06, +2 gold(s)
- Seed Packets: bettafish10, pumpkins09, +3 gold(s)
- Treasure Hunt: croatia18, dunes07
- Deck Release (2020-08-22): peonies02, peonies04, orchidmantis02, orchidmantis07
- Wishes #5 (2020-08-22): begonias01, begonias03, peonies01
- Wishes #6 (2020-08-22): butterflies07, cherryblossoms06, fog13, orchidmantis19, moon08, bamboo11, lava16, amethyst04, barnowls06, redfoxes04
- Random Pack (1): oceans08, venus05, croatia03, oceans19, spring09
- Doubles Exchange: dandelions13, koi04, mountains07, fossils11

August 19, 2020 -----
- Deck Mastery (dandelions): venusflytraps14, lava06, waterfalls12, mainecoons07, amethyst09, +5 golds

August 16, 2020 -----
- Deck Release (2020-08-15): spring08, spring12, tigers05, tigers07
- Wishes #3 (2020-08-15): dandelions03, venusflytraps06, spring01, venusflytraps08, dandelions15, forests03, lava09, forests04, jellyfish05
- Wishes #4 (2020-08-15): venusflytraps11, dandelions17, venusflytraps13, venus04, forests05, dandelions20
- Trade Points (x1): whitetigers16, lava12, fennecfoxes15, bamboo20 +5 golds

August 15, 2020 -----
- Games: mainecoons05, venus07, +1 golds
- Card Claim: venus11, succulents19
- Melting Pot: Traded emeralds13 for jellyfish04
- Tree Planting: venus16, bettafish16, spring06, amethyst09
- Harvesting 2 Ripe: rainbow20, rubies20, croatia11, +2 gold(s)
- Freebies: bismuth18, spring19, silver03, nebulae09, mountains17, +5 gold(s)
- War: You lost this game.
- Hangman: autumn09, amethyst18, northernlights19, lightning14, +1 gold(s)
- Jigsaw: dunes14, bamboo17, +2 gold(s)
- Wheels (Sprout of Hope): rainbow04, +5 gold(s)
- Seed Packets: mountains01, horses01, +3 gold(s)
- Treasure Hunt: rubybonnets20, koi09
- Doubles Exchange: mainecoons03, fossils12

August 11, 2020 -----
- Trade Points (x1): venus16, bettafish15, stars15, emeralds16 +5 golds
- Random Pack (1): moon12, lightning19, begonias14, emeralds13, barnowls13

August 10, 2020 -----
- Melting Pot: Traded dunes01 for forests13
- Melting Pot: Traded bismuth10 for venus17
- Tree Planting: venus20, clovers09, lava10, dandelions01, venusflytraps04, emeralds16, lavender05, dandelions02
- Card Claim: fossils07, silver06
- Harvesting (0 Ripe): You lost this game.
- Freebies: lavender18, dunes14, rainbow05, oceans03, lapislazuli09, venus14, lavender09, dandelions04, waterfalls15, cherryblossoms13, +10 gold(s)
- Memory: clovers02, barnowls10, deadsea03, amethyst17, +2 gold(s)
- Tic Tac Toe (Won): silver17, bettafish05, nebulae11, emeralds13, +2 gold(s)
- Lucky Match (Two): redfoxes10, oceans06, lavender06, +4 gold(s)
- Slots: venusflytraps09, fog13, whitetigers05, +1 gold(s)
- Black Jack: giraffes04, rubybonnets06, dandelions11, lava07, +2 gold(s)
- Liffy's Vacation: silver11, succulents04

August 09, 2020 -----
- Games: rubybonnets06, redspiderlilies16, +1 golds

August 08, 2020 -----
- Gift: ms-april-prejoiner
- Donations: lightning14, fog02, succulents06, lightning14, +4 golds
- Doubles Exchange: dunes19
- Wishes #1 (2020-08-08): succulents11, autumn20, bismuth15, oceans02, nebulae06, redpandas17, bismuth10
- Doubles Exchange: horses14
- Deck Release (2020-08-08): rubybonnets01, rubybonnets16, barnowls07, barnowls19,

August 03, 2020 -----
- Gift: mc-april, waterfalls16, dandelions08, autumn03, deadsea07, waterfalls10, +10 golds
- Freebies #1 (2020-08-01): jellyfish01, lava01, venusflytraps01, venusflytraps02, jellyfish02, venusflytraps03, forests01, venus01, jellyfish03, dandelions01, dandelions02, moon01
- Leaf Fairy: arcticfoxes11, emeralds13, mountains16, deadsea17, +2 gold(s)
- Melting Pot: Traded emeralds13 for jellyfish20
- Melting Pot: Traded waterfalls16 for lava04
- Tree Planting: redfoxes09, bamboo04, emeralds11, rainbow13
- Harvesting 2 Ripe: autumn11, milkyway15, autumn04, +2 gold(s)
- Freebies: lava02, dandelions18, waterfalls04, arcticfoxes19, emeralds10, +5 gold(s)
- War: autumn06, nebulae01, +1 gold(s)
- Hangman: geysers03, rubies04, horses13, autumn08, +1 gold(s)
- Jigsaw: emeralds05, giraffes10, +2 gold(s)
- Wheels (Tree of Knowledge): blackcats03, oceans02, pumpkins14, autumn12, milkyway18, dunes17, +5 gold(s), +1 vial
- Seed Packets: clovers10, dunes16, +3 gold(s)
- Treasure Hunt: whitetigers01, dunes01
- Old Oak: venusflytraps19, milkyway05, +2 gold(s)
- Zoology: cherryblossoms14, clouds20, +1 gold(s)
- Botany: clouds12, emeralds13, +2 gold(s)
- Petrology: butterflies16, fog17, pumpkins18, +2 gold(s)

August 02, 2020 -----
- Starter Pack: lava15, lava02, lava12, redpandas17, amethyst09, redpandas16, silver13, redfoxes04, axolotls10, forests18

Trade Logs

April 17, 2021 -----
- Traded Yuuchin: my waves03, venus13, stars19, sky02, moon20, milkyway06, milkyway15, marguerites09, lunamoths01, grandopening01 for graywolves06, emperorpenguins09, hibiscus14, mantis10, nicobarpigeons13, nicobarpigeons17, chanterelles11, chanterelles17, chanterelles20, jade01

April 11, 2021 -----
- Traded Yuuchin: my winter02, whitetigers15, rubybonnets20, rainbow10, rainbow10, peonies10, orchidmantis12, nebulae06, mountains18, moon15 for starfish08, chanterelles12, chanterelles19, devilstooth07, devilstooth08, devilstooth11, devilstooth17, ghostfungi04, emperorpenguins14, mantis05

April 09, 2021 -----
- Traded saya: my postojnacave12, spring05 for waves13, waves19

April 04, 2021 -----
- Traded Yuuchin: my sky18, sky02, silver20, whitetigers13, venusflytraps03, venusflytraps03, tornadoes14, succulents06, strawberries03, strawberries03 for pearls18, chanterelles10, chanterelles14, devilstooth03, devilstooth05, peaches09, wasps02, wasps13, clouds02, clouds16
- Traded Mysti: my mushrooms06, mushrooms07, mushrooms08 for lilacbreastedrollers03, lilacbreastedrollers06, wisteria15

April 01, 2021 -----
- Traded Emelie: my fog08, fog15, fog16, spring04, spring10, spring12, spring14, spring16, spring18, spring19 for fujiyama20, galaxies15, graywolves12, lilacbreastedrollers09, lionsmane02, peaches11, amber14, cavalierkingcharlesspaniels04, cavalierkingcharlesspaniels05, wolves08
- Traded Frika: my stars03, stars04, stars06, mc-april for heathers14, wolves14, wisteria19, mc-Frika
- Traded Eviantus: my emeralds07, emeralds09, emeralds18, mc-april for julianalps01, julianalps02, chanterelles03, mc-Eviantus

March 28, 2021 -----
- Traded Yuuchin: my cherryblossoms15, clovers06, corals11, croatia16, ferrets10, fog01, fog02, begonias07, blackcats10, butterflies20 for bamboo20, bengalfoxes08, comets13, comets15, heathers03, heathers06, heathers17, jupiter05, lakes06, lakes16

March 25, 2021 -----
- Traded Mysti: my venusflytraps11, venusflytraps16, venusflytraps18, viruses09, bushvipers06, bushvipers15 for bengalfoxes06, comets10, lakes09, lakes12, summer19, peaches10

March 21, 2021 -----
- Traded saya: my sky20, virginiatigermoths05, viruses09, viruses19, viruses20, cheetahs17, leafsheeps10, opals13, tardigrades12 for peaches19, spiderwebs03, spiderwebs05, spiderwebs08, wasps07, wasps08, wasps14, wasps15, wasps19
- Traded Emelie: my honeybees10 for peaches13

March 19, 2021 -----
- Traded Mio: my caves11, caves14, caves16, dandelions10, dandelions11, nemophila02, snowflakes08, snowflakes11, snowflakes20, tanzanites12, tanzanites13, tanzanites17, turquoise08, turquoise18 for waves07, waves18, axolotls09, axolotls14, axolotls15, axolotls17, bengalfoxes12, bengalfoxes14, bengalfoxes17, classictabbycats01, classictabbycats02, leaves14, pinkbeaches03

March 15, 2021 -----
- Traded yasu: my sky15, koalas08, koalas20, nebelungcats06, nebelungcats15, nemophila20, summer09, sunflowers04, sunflowers05 for bamboo03, bengalfoxes20, classictabbycats03, graywolves04, graywolves13, lilacbreastedrollers20, wasps04, wasps10, wasps17
- Traded saya: my blackcats11, figs04, figs13, turquoise10, cheetahs12, halloween202014, jellyfish13, newyear202102, polarbears04, roses02, virginiatigermoths08 for bamboo04, bamboo15, bengalfoxes03, bengalfoxes05, bengalfoxes09, cavalierkingcharlesspaniels09, cavalierkingcharlesspaniels14, galaxies19, lilacbreastedrollers18, lionsmane14, spiderwebs09

March 09, 2021 -----
- Traded Emelie: my nebulae08, nebulae17, sunflowers13 for olives18, spiderwebs01, wulingyuan10

March 06, 2021 -----
- Traded Yuuchin: my strawberries13, sphynxcats09, snowflakes03, redpandas06, redfoxes08, redfoxes06, rainbow19, pumpkins08, pumpkins01, peonies14 for leafsheeps10, leafsheeps18, christmas202008, cliffs08, newyear202102, spiderwebs10, bamboo01, bamboo02, axolotls12, axolotls16

March 03, 2021 -----
- Traded Mysti: my rubies05, rubies09, rubies15, rubies18, rubies20, ragdolls03 for alpacas12, olives06, olives16, starfish07, waterlilies13, waves09

February 27, 2021 -----
- Traded Emelie: my cheetahs03, redpandas14, winter13 for leafsheeps07, olives07, olives20

February 26, 2021 -----
- Traded Yuuchin: my begonias10, butterflies05, clovers05, fossils10, geysers11, giraffes11, goldfish11, hummingbirds10, lavender13, leafcutterbees16 for honeybees10, honeybees19, lionsmane15, lionsmane17, lionsmane18, alpacas18, hummingbirds18, olives14, rain12, rain07
- Traded Mysti: my kingfishers03, kingfishers05, waves03 for hummingbirds06, alpacas01, alpacas03

February 23, 2021 -----
- Traded Mio: my bluewhales17, dandelions03, dandelions10, dandelions13, dandelions17, dandelions18, northerncardinals17, northerncardinals20, snowflakes01, snowflakes03, snowflakes07, snowflakes08 for pinkbeaches05, summer06, summer20, wasps03, wasps06, wasps11, snowflakes03, snowflakes08, snowflakes09, snowflakes11, snowflakes12, snowflakes20

February 22, 2021 -----
- Traded yasu: my blackcats09, blackcats19 for bettafish06, gardenias03

February 20, 2021 -----
- Traded saya: my sphynxcats12, turquoise04 for deadsea11, deadsea17

February 19, 2021 -----
- Traded Mio: my bigsur08, carrots08, ducks09, emperorpenguins05, nebelungcats05, obsidians02, obsidians07, obsidians09, obsidians17, philippines02, philippines13 for hermitcrabs11, mars11, mars18, halloween202013, nemophila03, nemophila05, nemophila11, nemophila15, oleanders01, olives15, snowflakes03
- Traded yasu: my redfoxes02, redfoxes13, redpandas05, whitetigers14, whitetigers16, mc-april for mars14, volcanoes18, volcanoes20, rain05, wisteria17, mc-yasu

February 11, 2021 -----
- Traded Mio: my cherryshrimp01, cherryshrimp02, cherryshrimp16, gladiolus15, harvestmice09 for alpacas17, olives13, polarbears09, rain06, wulingyuan07

January 22, 2021 -----
- Traded Yuuchin: my zionnationalpark19, whalesharks10, succulents14, saturn19, rubies09, redpandas06, rainbow19, rainbow11, rainbow04, rainbow01 for volcanoes15, volcanoes16, mars10, mars17, mars20, halloween202006, hermitcrabs07, ragdolls10, ragdolls15, tigers16

January 18, 2021 -----
- Traded Mio: my halloween202009, nicobarpigeons14, croatia03, croatia11, croatia13, croatia18, ferrets04, ferrets12, sunflowers18, harvestmice11, harvestmice12 for hummingbirds17, lakes17, nemophila20, oleanders04, polarbears16, summer03, tuftedtitmice13, wisteria02, wisteria09, wisteria11, wisteria13

January 16, 2021 -----
- Traded Yuuchin: my barnowls07, clovers06, edelweiss15, emperorpenguins04, emperorpenguins05, ferrets12, figs01, forests03, forests14, giantpandas03 for bigsur04, bigsur12, gladiolus10, gladiolus10, koi13, koi19, koi19, lichens13, lichens15, lichens19
- Traded Ria: my whitejapaneseraccoondogs11, whitejapaneseraccoondogs06, figs13, cavalierkingcharlesspaniels17 for redspiderlilies15, halloween202019, hummingbirds08, oleanders18

January 15, 2021 -----
- Traded Lex: my ferrets07, brownbears17, cheetahs20, emperorpenguins16, galaxies04, islands01, islands03, leafcutterbees01, lions11, pumpkins03, pumpkins05, pumpkins09, rain08, rain13, sunsets19, winter16 for koi04, lavender05, lavender07, lichens14, deadsea03, deadsea05, deadsea13, deserts02, deserts13, hermitcrabs12, lunamoths09, nemophila12, nemophila18, olives10, redspiderlilies18, tigers05

January 12, 2021 -----
- Traded Mysti: my peacockspiders07, peacockspiders09, fairywrens05, fairywrens15 for bushvipers12, horses03, marguerites10, volcanoes11

January 11, 2021 -----
- Traded Ria: my butterflies11, islands07, rubybonnets10, rubybonnets16, snow07, snow16, arcticfoxes14, begonias15, figs01 for bigsur09, bigsur20, lichens05, lavender12, lavender09, deserts18, hermitcrabs14, horses11, tuftedtitmice17
- Traded Kayori: my northerncardinals18, barnowls07, barnowls09, barnowls14, barnowls16, crestedgeckos01, dandelions07, dandelions08, dandelions12, dandelions15, dandelions20, northernlights05, northernlights08, northernlights20, obsidians03, obsidians05, obsidians18, rosequartz18, rosymaplemoths08, rosymaplemoths13, rosymaplemoths16, whitejapaneseraccoondogs19, whitejapaneseraccoondogs20, zionnationalpark06 for bushvipers02, gladiolus14, koi20, lichens10, marguerites16, gold05, gold08, gold11, gold13, gold18, lavender01, lavender03, horses02, horses04, horses09, horses16, horses20, lunamoths04, lunamoths06, lunamoths10, mars08, tigers15, tigers19, tuftedtitmice19

January 10, 2021 -----
- Traded Mio: my cinnabarmoths01, cinnabarmoths03, cinnabarmoths14, hummingbirds09, nicobarpigeons15, nicobarpigeons17, olms16, pears07, pears13, pears19, winter20 for winter17, alpacas02, hermitcrabs10, hermitcrabs17, hermitcrabs19, hermitcrabs20, koi08, koi11, lavender02, oleanders15, ragdolls12
- Traded Mio: my orangeclownfish09, orangeclownfish10, riversoca03, riversoca10, riversoca20, wasps03, wasps09, wasps11, wasps14 for ragdolls13, redspiderlilies01, redspiderlilies06, redspiderlilies07, redspiderlilies13, tigers06, tigers10, tigers14, tigers17
- Traded Emelie: my dunes01, dunes09, dunes14, whitetigers07, whitetigers11, mc-april for deserts08, hummingbirds12, horses15, bmbordercollies01, grasses02, mc-Emelie
- Traded saya: my autumn08, moon01, moon17, sunflowers14, carrots07, caves10, graywolves16, graywolves17, harvestmice03, rosequartz04, rosequartz12 for gold15, gold16, horses08, horses12, horses18, horses19, lakes01, oleanders02, oleanders06, oleanders19, tigers07

December 26, 2020 -----
- Traded Aki: my zionnationalpark18, carrots08, islands10, islands12, lakes14, lions08, lions11, mars04, zebras15 for redpandas19, winter08, marguerites03, marguerites06, marguerites12, ragdolls01, ragdolls17, gold03, gold06

December 16, 2020 -----
- Traded Rheanna: my snowflakes05, mc-april for deadsea14, mc-Rheanna

December 13, 2020 -----
- Traded Yuuchin: my axolotls01, barnowls09, begonias10, bengalfoxes18, cinnabarmoths15, clouds01, clouds14, croatia18, dandelions17, dunes18 for winter12, winter19, bigsur03, bigsur05, bigsur06, bigsur10, gladiolus04, gladiolus16, halloween202004, halloween202007
- Traded Caitlin: my giraffes17, giraffes18, giraffes19, mc-april for brownbears18, alpacas07, deserts03, mc-Caitlin
- Traded Kupo: my bmbordercollies12, bmbordercollies13, koalas03, oleanders09, olms02, olms18, redfoxes08, redfoxes09, redfoxes13, redfoxes20, saturn03, saturn07, saturn13, saturn19, spring06, spring07, spring13, spring17, waterfalls15, bluewhales19, crestedgeckos01, earth08, earth14 for deadsea12, deserts04, deserts12, deserts15, deserts17, gold09, gold17, halloween202020, hermitcrabs05, hermitcrabs13, koi02, koi10, koi16, koi17, lavender10, lavender17, lavender20, lunamoths02, lunamoths16, rain02, redspiderlilies04, tigers11, tigers12

December 12, 2020 -----
- Traded Kayori: my autumn08, autumn16, autumn19, northerncardinals20 for cherryblossoms18, harvestmice17, redpandas11, redpandas13

December 11, 2020 -----
- Traded Yuuchin: my waterfalls11, waterfalls11, virginiatigermoths08, venus08, stars07, spring13, sky18, sky03, saturn01, rubies19 for honeycombs18, bluewhales07, bluewhales16, bluewhales20, brownbears05, brownbears11, brownbears19, bismuth12, bismuth16, brownbears20

December 10, 2020 -----
- Traded Kupo: my nebelungcats12, nebelungcats18 for gardenias20, cherryblossoms13

December 08, 2020 -----
- Traded Lina: my snowflakes13, snowflakes19, barnowls04, barnowls13, bettafish07, bettafish11, dandelions02 for bismuth20, emeralds08, emeralds09, emeralds16, gardenias08, gardenias15, gardenias17

December 05, 2020 -----
- Traded saya: my goldfish08, orangeclownfish13, orangeclownfish20 for cherryblossoms06, emeralds15, tuftedtitmice06

December 04, 2020 -----
- Traded Yuuchin: my axolotls01, bamboo17, corals11, crestedgeckos01, croatia19, dandelions20, giantpandas03, giraffes19, jellyfish06, jellyfish13 for honeycombs11, honeycombs19, honeycombs20, bluewhales09, bluewhales15, bluewhales17, ducks03, ducks06, ducks08, ducks09

December 03, 2020 -----
- Traded Lex: my barnowls20, mountains02, mountains10, mountains14, snow13 for bluewhales18, bigsur11, bismuth04, cherryblossoms08, cherryblossoms16
- Traded saya: my philippines04, ragdolls12, ragdolls15, tigers04, tigers10, tigers16 for emeralds04, gardenias07, gardenias10, gardenias14, redpandas02, redpandas12

December 02, 2020 -----
- Traded Mio: my bengalfoxes05, bengalfoxes10, grasses01, grasses04, grasses07, lilyofthevalley11, lilyofthevalley14, mantis06, mantis11, mantis12, mantis14, orchidmantis02, orchidmantis06, orchidmantis10, orchidmantis12, plankton08, rain17, summer03, summer11, summer18, sunsets12 for bluewhales14, ducks05, ducks11, ducks19, norwegianforestcats19, bigsur01, bigsur07, bigsur15, bigsur16, cherryblossoms15, deadsea16, emeralds02, gladiolus05, gladiolus11, gladiolus15, lunamoths05, marguerites15, redpandas05, redpandas18, redpandas20, tuftedtitmice05

November 24, 2020 -----
- Traded Yuuchin: my whitetigers15, whitetigers13, whitetigers13, wasps12, wasps03, tigers02, stars06, snow13, seaturtles04, rubies20 for crestedgeckos09, sunsets10, sunsets18, bluewhales06, bluewhales10, bluewhales11, sunsets14, norwegianforestcats12, norwegianforestcats14, northernlights19

November 23, 2020 -----
- Traded Ria: my bengalfoxes08, bengalfoxes11, silver08, mc-april for cherryblossoms02, emeralds20, harvestmice20, mc-Ria

November 20, 2020 -----
- Traded Yuuchin: my bamboo06, bamboo11, barnowls16, dandelions12, hermitcrabs09, horses14, koi03, koi09, lunamoths01, orchidmantis06 for crestedgeckos11, crestedgeckos13, crestedgeckos15, crestedgeckos16, sunsets11, brownbears01, sunsets05, sunsets08, sunsets09, norwegianforestcats04

November 19, 2020 -----
- Traded Mio: my alpacas19, gardenias19, gardenias20, oceans06, rosequartz17 for crestedgeckos17, cherryblossoms14, gladiolus12, marguerites20, winter16

November 17, 2020 -----
- Traded Suza: my redpandas17, tigers06, tigers14, whitetigers04, whitetigers10, whitetigers15, autumn01 for bismuth14, brownbears08, deadsea04, deadsea06, deadsea18, emeralds05, lunamoths14

November 15, 2020 -----
- Traded saya: my islands11, bamboo10, butterflies19, koi12, nebulae02, nebulae03, nebulae04, nebulae11 for bettafish03, northernlights04, bismuth02, fog06, fog18, marguerites01, marguerites17, marguerites18

November 14, 2020 -----
- Traded Yuuchin: my croatia16, deserts20, figs01, forests06, norwegianforestcats05, pumpkins14, ragdolls11, redpandas06, rubies05, rubies11 for pears15, crestedgeckos04, crestedgeckos14, winter09, winter20, goldfish11, pears17, pears18, winter05, goldfish11

November 10, 2020 -----
- Traded Mio: my alpacas12, earth14 for bismuth09, fog07

November 07, 2020 -----
- Traded Aki: my peacockspiders10, peacockspiders12, peacockspiders18, lunamoths02, lunamoths11, blackcats01, blackcats07, alpacas08 for glaciers07, glaciers14, goldfish07, pears19, snow09, snow19, bettafish09, bettafish12

November 06, 2020 -----
- Traded Aki: my venusflytraps07, venusflytraps09, jellyfish03, jellyfish04, strawberries05, strawberries15, strawberries19, summer07, summer09, summer11, summer15, summer19, zionnationalpark17, zionnationalpark19 for glaciers06, glaciers13, goldfish12, goldfish18, goldfish19, mountains14, mountains17, oceans03, rosymaplemoths01, rosymaplemoths02, rosymaplemoths06, rosymaplemoths07, rosymaplemoths17, snow11

November 05, 2020 -----
- Traded Yuuchin: my barnowls13, barnowls13, bengalfoxes05, cinnabarmoths08, dunes01, grasses01, horses01, koi05, koi09, mainecoons07 for pears10, pears12, pears16, pears20, goldfish20, rosymaplemoths18, snow15, rosequartz05, rosequartz17, sunsets03

November 04, 2020 -----
- Traded Suza: my blackcats02, koalas09, venusflytraps11 for oceans11, goldfish01, goldfish13

November 03, 2020 -----
- Traded Mio: my silver15, gold16, gold18, rubybonnets07, rubybonnets16, mainecoons06, mainecoons11, mainecoons17, deserts01, deserts08, deserts09 for arcticfoxes03, amethyst05, glaciers19, hummingbirds16, lilyofthevalley19, rosymaplemoths08, rosymaplemoths09, rosymaplemoths10, rosymaplemoths11, rosymaplemoths12, rosymaplemoths14

November 02, 2020 -----
- Traded saya: my bettafish09, norwegianforestcats03, waterfalls09 for stars11, oceans06, oceans19

October 27, 2020 -----
- Traded Mio: my begonias01, begonias03, begonias04, begonias12, begonias18, blackcats18, giantpandas16, lava06, lava16 for arcticfoxes07, figs17, northernlights08, northernlights11, northernlights14, northernlights16, northernlights17, oceans15, winter03
- Traded Suza: my forests14, forests16, lava18 for glaciers05, lilyofthevalley16, mountains12

October 25, 2020 -----
- Traded Mysti: my winter02, deserts07, deserts18 for geysers20, corals15, glaciers11

October 23, 2020 -----
- Traded andrea: my barnowls14, earth02, saturn11, butterflies08, cherryblossoms07, cherryblossoms09, cherryblossoms20, clouds20, edelweiss03, edelweiss06, edelweiss14, milkyway20, succulents02, succulents03, succulents04 for grandopening12, grandopening16, amethyst02, amethyst06, arcticfoxes02, arcticfoxes13, arcticfoxes19, glaciers02, lapislazuli02, lapislazuli03, lapislazuli12, lapislazuli17, mountains08, oceans09, oceans18

October 21, 2020 -----
- Traded Mio: my amethyst13, figs12, giantpandas07, lavender01, lavender05, lavender17, lavender18, peonies08, saturn12, saturn18, sky06, tigers07, tigers13, tigers15, tigers17, whitetigers02, whitetigers09, whitetigers13, whitetigers14, whitetigers16, fennecfoxes16, whitetigers20 for grasses09, leafcutterbees19, arcticfoxes10, arcticfoxes18, geysers01, geysers04, geysers11, geysers12, geysers17, geysers18, glaciers03, glaciers15, harvestmice13, lapislazuli05, lapislazuli08, lapislazuli09, lapislazuli13, lapislazuli16, lapislazuli19, lapislazuli20, mountains02, mountains10

October 20, 2020 -----
- Traded Suza: my edelweiss10, edelweiss18, milkyway15, orchidmantis01, spring15, spring19, clovers03, clovers06, clovers13, clovers14 for virginiatigermoths20, amethyst12, arcticfoxes15, geysers03, geysers16, glaciers08, lapislazuli06, lilyofthevalley01, lilyofthevalley10, northernlights10
- Traded ranka: my rubybonnets17, mc-april for virginiatigermoths19, mc-ranka

October 18, 2020 -----
- Traded Mysti: my waterfalls13, venus05, venus06, venus13, venus16 for figs13, pumpkins05, pumpkins17, pumpkins18, corals10
- Traded Aki: my hermitcrabs13, rubybonnets05, rubybonnets06, rubybonnets09, snow03, snow05, sphynxcats04, sphynxcats08, sphynxcats17 for pumpkins11, pumpkins15, pumpkins16, virginiatigermoths15, virginiatigermoths16, amethyst01, amethyst11, amethyst17, arcticfoxes04

October 17, 2020 -----
- Traded Gem: my dunes15, giraffes20 for pumpkins04, northernlights07

October 15, 2020 -----
- Traded saya: my sky11 for autumn03

October 12, 2020 -----
- Traded saya: my lapislazuli11, rain09, rain12, redfoxes16, sky19, sky20, snow07 for corals14, whalesharks18, saturn17, grasses07, grandopening08, leafcutterbees02, leafcutterbees20

October 11, 2020 -----
- Traded Gem: my cherryblossoms18, fog11, jellyfish01, mountains08, mountains20, deadsea04, deadsea11, deadsea18, mc-april for autumn01, figs11, virginiatigermoths11, whalesharks03, whalesharks13, whalesharks17, leafcutterbees04, lavender05, mc-Gem
- Traded Suza: my cherryblossoms14, clouds01, clouds07, marguerites08, marguerites10, saturn07, dandelions01, dandelions03, gardenias03, gardenias14 for butterflies19, corals19, figs08, figs10, figs19, virginiatigermoths05, virginiatigermoths08, virginiatigermoths09, pumpkins14, snow03

October 08, 2020 -----
- Traded Mio: my fog02, fog13, fog16 for grasses11, pumpkins01, pumpkins06
- Traded Mio: my barnowls10, barnowls15, butterflies12, cherryblossoms16, forests02, grandopening06, koalas04, koalas12, lightning12, marguerites06, prejoin05, prejoin12, redspiderlilies13, spring20, spring20, whalesharks02 for autumn15, blackcats15, fennecfoxes11, nebulae13, orchidmantis09, orchidmantis11, orchidmantis13, redfoxes07, redfoxes12, redfoxes14, redfoxes15, redfoxes18, saturn11, saturn13, grasses03, grasses08

October 04, 2020 -----
- Traded Suza: my bismuth03, bismuth05, bismuth07, bismuth09, bismuth12, bismuth13, bismuth17, bismuth19, waterfalls02, waterfalls18 for butterflies17, corals18, grandopening03, grandopening06, leafcutterbees05, pumpkins07, snow13, stars06, whalesharks07, whalesharks20
- Traded Aki: my croatia03, croatia11, rain07, rainbow05, rainbow09, cinnabarmoths12, lightning14, lightning18, orangeclownfish19 for saturn07, saturn14, fennecfoxes04, autumn13, leafcutterbees07, whalesharks01, whalesharks04, whalesharks09, whalesharks16

October 02, 2020 -----
- Traded Aki: my norwegianforestcats15, prejoin18 for fennecfoxes06, nebulae02

October 01, 2020 -----
- Traded andrea: my mountains19, sky04, sky13, sky14, sky15, redpandas05, rainbow02, rainbow10, rainbow20 for fennecfoxes02, milkyway09, orchidmantis17, plankton11, prejoin16, redfoxes02, succulents09, autumn20, blackcats16

September 30, 2020 -----
- Traded Drew: my lava11, lava15, mountains17, mountains20, oceans19 for dunes10, plankton10, nebulae19, autumn02, autumn09

September 29, 2020 -----
- Traded Suza: my rubies18, gold19 for succulents16, succulents20

September 22, 2020 -----
- Traded Erica: my arcticfoxes13, cherryblossoms04, cherryblossoms16, clouds09, clouds12, nebulae06, mc-april for barnowls03, begonias10, begonias15, peonies03, dunes07, dunes17, mc-Erica

September 20, 2020 -----
- Traded Suza: my amethyst08, lapislazuli07, gold02, gold06, gold20, silver02, silver07, silver13 for moon02, moon03, moon09, prejoin20, succulents01, autumn12, snow08, snow18
- Traded Aki: my bismuth04, prejoin09, norwegianforestcats12 for moon04, moon13, redfoxes06

September 19, 2020 -----
- Traded Suza: my rubies02, mc-april for moon20, mc-Suza
- Traded saya: my fennecfoxes09, fennecfoxes10, redpandas06 for prejoin03, dunes15, fennecfoxes16
- Traded Aki: my deserts18 for blackcats10

September 18, 2020 -----
- Traded Lina: my jellyfish07, mc-april for prejoin17, mc-Lina
- Traded osaka: my bamboo03, bamboo04, bamboo20, barnowls16, mainecoons17, mc-april for forests07, forests11, fossils18, lightning04, succulents05, mc-osaka

September 15, 2020 -----
- Traded Ramona: my ragdolls10, clouds09 for dunes02, dunes05

September 14, 2020 -----
- Traded Ariad: my orchidmantis07, orchidmantis11, glaciers09, rosymaplemoths04, rosymaplemoths05, rosymaplemoths07, mc-april for begonias05, begonias16, forests06, forests17, peonies16, milkyway08, mc-Ariad
- Traded tazzy: my cherryblossoms06, cherryblossoms08, marguerites01, marguerites20, mountains01, mountains16, mc-april for begonias20, peonies15, succulents03, succulents08, succulents10, succulents18, mc-tazzy

September 10, 2020 -----
- Traded Jun: my nebulae06, mc-april for barnowls12, mc-Jun

September 09, 2020 -----
- Traded Asche: my bettafish05, fossils10, fossils20, giraffes04, mainecoons19, mountains04, mc-april for barnowls18, butterflies03, butterflies09, lightning17, lightning18, peonies08, mc-Asche

September 08, 2020 -----
- Traded Ramona: my bamboo13, bamboo17, croatia04, croatia14, croatia18, deadsea03, emeralds05, mc-april for dunes01, fennecfoxes01, fennecfoxes09, fennecfoxes12, fennecfoxes18, stars07, mc-Ramona, blackcats08
- Traded Zenit: my venusflytraps05, venusflytraps09, emeralds13, geysers03, geysers07, geysers08, koi17, tigers05, tigers07, fennecfoxes15, mc-april for dunes03, dunes12, lightning09, milkyway13, milkyway16, forests08, forests14, moon10, moon17, moon19, mc-Zenit
- Traded Whitney: my rubies01, venus07, venus14, emeralds07, emeralds11, lapislazuli06, oceans03, oceans09, oceans19, seaturtles04, seaturtles08, snowflakes03, mc-april for begonias11, clovers16, dunes11, fennecfoxes07, lightning01, lightning02, lightning05, nebulae04, peonies12, stars01, stars05, succulents13, mc-Whitney
- Traded Megan: my mountains18, sphynxcats14, sphynxcats15 for prejoin14, milkyway06, peonies13

September 07, 2020 -----
- Traded Joey: my goldfish02, goldfish18, lightning14, mc-april for begonias07, butterflies01, dunes18, mc-Joey

September 06, 2020 -----
- Traded Aki: my deadsea16, fog04, snowflakes13, snowflakes16 for clovers01, clovers07, clovers11, clovers14
- Traded andrea: my deserts04, lightning14, mc-april for grandopening14, grandopening19, mc-andrea
- Traded Amber: my oceans02, oceans06, oceans08, mc-april for dunes14, rosymaplemoths05, geysers03, mc-Amber

September 05, 2020 -----
- Traded Aki: my butterflies16, waterfalls15 for fossils08, fossils20
- Traded Nicolie: my silver11, mc-april for forests12, mc-Nicolie

September 02, 2020 -----
- Traded Mio: my bamboo10, bismuth11, dandelions13, koi04 for lava20, rubybonnets11, rubybonnets14, rubybonnets17
- Traded Megan: my waterfalls06, mountains07, mountains15, mountains16, mountains17, redspiderlilies16, whitetigers01, whitetigers05, whitetigers06, whitetigers16 for rubybonnets03, rubybonnets12, venusflytraps17, begonias06, begonias13, begonias18, blackcats12, clovers08, fennecfoxes03, fennecfoxes17

September 01, 2020 -----
- Traded Aki: my dunes07, dunes19 for venus08, venus13

August 27, 2020 -----
- Traded Lex: my redfoxes04 for fossils14

August 25, 2020 -----
- Traded Mysti: my bettafish10, mc-april for fossils09, mc-Mysti

August 22, 2020 -----
- Traded Megan: my waterfalls04, waterfalls10, waterfalls12 for barnowls02, forests16, forests20
- Traded Ets: my rubies20, rainbow05, rainbow13 for lava17, blackcats01, lightning07

August 20, 2020 -----
- Traded Drew: my dunes17, mc-april for lava08, mc-Drew

August 19, 2020 -----
- Traded Lex: my arcticfoxes19, mc-april for fossils12, mc-Lex

August 16, 2020 -----
- Traded Bun: my northernlights19, mc-april for rubybonnets08, mc-Bun
- Traded Megan: my autumn09 for jellyfish17
- Traded Aki: my amethyst09, amethyst18 for lava05, lava16

August 15, 2020 -----
- Traded Mio: my bettafish15, bettafish16, clouds20 for barnowls04, barnowls11, barnowls15

August 14, 2020 -----
- Traded Ets: my bismuth18 for venusflytraps10

August 12, 2020 -----
- Traded Kayori: my bismuth15, emeralds10, emeralds16, emeralds16, horses13, horses14, lapislazuli09, rubies04, silver06, silver17, stars15, mc-april for begonias09, begonias17, blackcats05, clovers04, fossils10, dandelions06, dandelions13, dandelions19, jellyfish06, venusflytraps05, venusflytraps07, mc-Kayori
- Traded Megan: my autumn20, dandelions01, dandelions02, redpandas17, mc-april for forests15, barnowls16, clovers18, lightning03, mc-Megan

August 11, 2020 -----
- Traded Hotaru: my amethyst17 for dandelions05

August 10, 2020 -----
- Traded Kupo:: my cherryblossoms13, lavender05, lavender06, lavender09, lavender18, mc-april for dandelions14, lava13, lava18, venus03, venus18, mc-Kupo
- Traded Aki:: my pumpkins18, geysers03, mc-april for dandelions10, dandelions16, mc-Aki

August 04, 2020 -----
- Traded Mari: my cherryblossoms14, mc-april for forests02, mc-Mari

August 03, 2020 -----
- Traded Lyn: my autumn04, autumn08, autumn12, pumpkins14, mc-april for jellyfish09, jellyfish13, jellyfish18, lava03, mc-Lyn
- Traded Hotaru:: my fog17, mc-april for dandelions12, mc-Hotaru
- Traded Mio: my axolotls10, redpandas17, mc-april for venusflytraps15, venusflytraps16, mc-Mio

August 02, 2020 -----
- Traded Ets: my autumn03, autumn06, autumn11, mc-april for venus07, venusflytraps09, venusflytraps12, mc-Ets
- Traded saya: my arcticfoxes11, amethyst09, redpandas16, deadsea07, deadsea17, mc-april for dandelions07, dandelions09, jellyfish07, jellyfish10, jellyfish16, mc-saya