| | |
| --- | --- |
| Members: | Amber — Welcome to the TCG! |
| Masteries: | Aki (amethyst, geysers, succulents); Ets (autumn, dandelions, nebulae, redspiderlilies, seaturtles, spring); Jun (jellyfish); Kayori (silver); Kupo (cherryblossoms); Mio (milkyway); Mysti (butterflies, fog); Nicolie (cherryblossoms, forests); saya (arcticfoxes, blackcats, lavender) — Keep up the good work! |
| Level Ups: | Aki, Mio, saya (Seed > Root) — Good job, congrats! |
| Referrals: | Mio (x1) — Thank you for promoting Shizen TCG! |
| Games: | Weekly, Set A |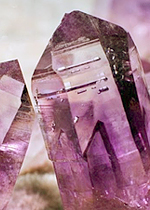 The update came much later today, thanks to my body for not feeling well a bit but it's here. First, I'd like to let everyone know that we had Set A games for two consecutive weeks. I just noticed this when the update for today came out. XD I have no idea what happened to the game update so I was forced to recode it in a much more logic-specific way. Other than that, the weekly cron job is now working perfectly—except of course Liffy's Vacation got a small typo to it's lost status page and Lucky Match's card (thank you Mysti and megan for bringing this up).
Event Achievements
I can't believe we already hit the 30 members mark within the prejoin period! Yay~! Thank you all for spreading the love for Shizen. ヽ(〃・ω・)ノ Let us also congratulate Mio for being the first member to level up from Seed to Root!

Event achievement: ec-30members, ec-firstlevelup
About teams, although I said that we'll try at least two rounds of free team choice, I see how it became obviously imbalanced, with people joining Autumn more than the other teams (Autumn: 13, Winter: 7, Summer: 6, Spring: 4). So by September 1, I'm going to assign the team reshuffle according to our IDs. The team choice field will be removed from the registration form as well. A little reminder though that if majority of your teammates are not actively competitive, please do not work too hard just to save the entire team! A team is not a team without the participation of each of its members.
Closing Notes
I'm sorry if this update is pretty short though! I'm just not really feeling okay today uwu. Our next update will be on September 1st for our first monthly update and what we've all been waiting for—grand opening! I'll do my best to further bring you a much upgraded Shizen whenever its necessary, so I'd like to thank everyone who has been a part of the prejoin period! Errors are pretty much minimal now, I couldn't have done it without you guys. Thank you! ヽ(〃・ω・)ノ
Wishing Stars
Kindly take a total max of 2 cards per deck if there are no restrictions indicated.
Ets — I wish for double game rewards from the Set B set! No need to refresh the rewards page!
New Releases

Click here for your deck release pulls.