| | |
| --- | --- |
| Members: | Alecks, Schnegge — Welcome to the TCG! |
| Masteries: | Emelie (lightning, sweden, venusflytraps); erin (autumn, bismuth, fog, forests); Hayley (mainecoons); Kayori (deadsea, dunes, fog, lightning, pumpkins, rainbow, redspiderlilies, seaturtles); Kupo (bamboo, begonias, jellyfish, northernlights, oceans, pumpkins, redpandas, whitetigers); Mysti (lichens); Nea (whitetigers); saya (marguerites, tabbycats) — Keep up the good work! |
| Level Ups: | erin (Lichen > Sapling); Hayley, Nea (Seed > Root) — Good job, congrats! |
| Referrals: | Mio (x1) — Thank you for promoting Shizen TCG! |
| Games: | Weekly, Special, Set A |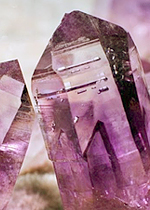 I'm sorry for the late update! This week isn't just the right one for me. I've been so worn out since last weekend and I really have no strength to sit in front of my PC just yet. So I'm gonna make this update brief...
Weekly Games
The Higher or Lower, Card Claim and Melting Pot games can now be played. I see those who guessed it correctly last week already received their rewards. But the Melting Pot pile weren't updated automatically, so I'll look into it when I'm able.
Banning System
As I've mentioned before, the banning system will be implemented starting this month. This is how it's going to work for everyone of us... we are subject to three-strike warning before getting the red code. So I will be sending DMs to warn a player that they've just received a warning, I will also be stating what was the warning all about. If I see that a mistake is unintentional, the warning will be revoked, hence, you go back to 0-strike. Again, I will do my best to prevent using this system.
1st Year Anniversary Event
Since this is the last month of our first-year anniversary event, our deck donations are doubled for this month! So please donate 10 decks that you want to see made if you can. Also, the Special games rewards should be doubled for this month as well. But I wasn't able to update them because I don't have the time since last week. Hopefully next update they are doubled by then!
Closing Notes
That will be all for today, and I know I owe you guys the monthly event card for this month. Again, I will do it and the remaining milestone badges as well when I can! I will see you all next Saturday, September 11th (hopefully). Oh yeah, I think the Lucky Match game ran out of rounds... @_@;;
Wishing Stars
Kindly take a total max of 2 cards per deck if there are no restrictions indicated.
New Releases

Click here for your deck release pulls.