| | |
| --- | --- |
| Members: | There are currently no new members. |
| Masteries: | april (alpacas, axolotls, hummingbirds, olives, rain); Ashley (figs); Caitlin (cavalierkingcharlesspaniels, honeycombs, honeycombs, redfoxes); Drew (sky, snowflakes); Emelie (classictabbycats, horses, nebulae, valentines2021); erin (blackcats, fujiyama, goldenbrushtailpossums, northerncardinals, sphynxcats, wisteria); Gem (bmbordercollies, bwbordercollies, caves, cheetahs, graywolves, leaves, nemophila, northerncardinals, pinkbeaches, snow, sunflowers, turquoise, wulingyuan); Kupo (bushvipers, fujiyama, islands, peaches, plankton, rosequartz, slovenia, strawberries, wisteria); lagoonaris (arcticfoxes, barnowls, bigsur, blackcats, caves, cherryblossoms, deadsea, fog, forests, fujiyama, lightning, moon, pinkbeaches, rainbow, redspiderlilies); Lex (bmbordercollies, cheetahs, hibiscus, nebelungcats, slovenia); Lina (cockatoos, ferrets, islands, jupiter, northerncardinals, tornadoes, waterlilies); Mio (bluewhales, christmas2020, lakes, newyear2021, olives, waterlilies); Mysti (geodes, lilacbreastedrollers, ragdolls, spiderwebs, starfish, valentines2021); Ria (cavalierkingcharlesspaniels, succulents); saya (comets, heathers, northerncardinals, pinkbeaches); Suza (brownbears, butterflies, carrots, cherryshrimp, earth, emperorpenguins, lakes, lions, orangeclownfish, slovenia, volcanoes); yasu (blackcats, bwbordercollies, giantpandas, graywolves, koalas, mainecoons, nebelungcats, norwegianforestcats, ragdolls); Zenit (butterflies, classictabbycats, corals, saturn, virginiatigermoths) — Keep up the good work! |
| Level Ups: | Emelie, erin, yasu (Sprout > Seedling); Gem (Lichen > Sapling); lagoonaris (Root > Sprout); Mysti, Suza (Sapling > Bud); saya (Flower > Fruit) — Good job, congrats! |
| Games: | |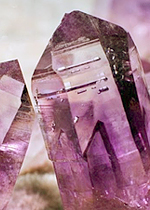 Hey guys, I'm still not doing well at the moment. But I do plan to attend on things one at a time. So if you have anything else that needs to be fixed on your account, I will get to them when I'm able. @_@;;
For this week, Yuuchin's cards has been reset for Week #19!
Closing Notes
I will see you all next Saturday, April 3rd and I do hope I'm feeling okay by then! I'm sorry that there's nothing from me for this update. Thank you! ヽ(〃;ω;)ノ
Because I'm a little lazy busy, I get Liffy to manage the weekly updates. Sometimes Liffy can be very playful... or mean, she mixes things up and around. So, if you see something wrong, just let me know via Discord, okay? Thank you! ヽ(〃・ω・)ノ
Oh and by the way, since it's currently midnight where I live, I won't be able to edit this post to bring you a more decent update until later today. So please wait for me for further updates! I'll keep everyone posted on Discord once this placeholder has been edited. Tata~!
Wishing Stars
Kindly take a total max of 2 cards per deck if there are no restrictions indicated.
Kupo — I wish for double deck release! And everything multiplies~
New Releases

Click here for your deck release pulls.
Sorry, there are currently no active games to this date from the weekly and bi-weekly sets.